As I said on the previous blog, I started working on the restoration for the No 6 early today.
I went to HF and I picked up a brand new 6" buffer,a gallon of Evapo-rust, some polishing compound some sanding drums and some other miscellaneous items that all together help me out to accomplished this new task.
On this new blog I didn't took that many pictures as on the past one but surely there are enough for everyone to enjoy.
I will like to start by saying that Evapo-rust works as described period. At first I hesitated because I didn't saw any difference at all, but maybe after an hour or so and with the help of a piece of scotch pad I started to see some improvements, maybe after some 3 or 4 hours 90-95 % of the rust was gone, the rest was to be remove with the buffer.
So this is how it looked today on the morning before doing anything to it.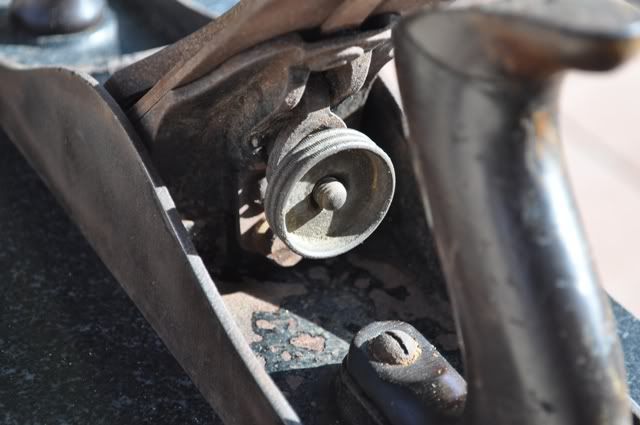 Another broken tote…... of course that was a task for my dad…
We spent most of the day working on this plane including the trip to HF, but again all the hard work paid off at the end and again I'm very satisfied with the final results, and again my dad did a great job on the tote and knob restoration including the 4 coats of wipe-on-poly with 320 sanding in between coats to protect them.
This is the final result
Tote repaired
The family is growing…..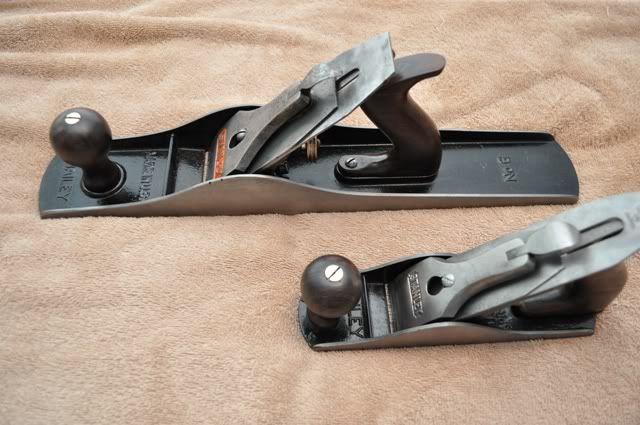 Stay tune, soon I should received a No 4, 4 1/2, 5, 5 1/4 & 7 that of course I will add to the restoration blog.
Please add any comments I'm sure I can use every single one to improve every time.
Alonso
-- The things I make may be for others, but how I make them is for me.
---