The bed is at last complete and assembled in the bedroom. My son was out of town with his mother this weekend so my in-laws come over to help me move it up to his room.
Here are a few photos: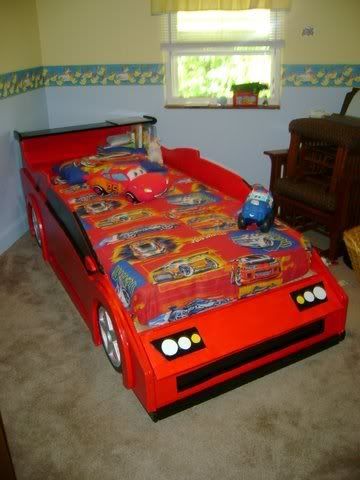 And here's a video of his reaction upon seeing it for the first time:
http://www.youtube.com/watch?v=UOwWwstZzmo
Phew! Glad to have that done. Next big project is converting the back half of my garage into an actual shop with a locking door to keep little fingers away from saw blades.
-- We may never know who let the dogs out, but I'd bet anything PETA was involved.
---