(Be warned! this pre-amble is a bit long..there are reall pics of the project at the link below)
I am aware of a number of furniture makers that send out periodic newsletters to their clients, friends, and other furniture makers. I do also. A few folk on my list will no doubt recognize this from a recent newsletter. But I'm actually building a piece so it seemed like fun to share the progress…....here goes…...
A couple of months ago I was reading a AJ Hammler's woodworking blog. In one entry he made mention of a novel that has a furniture maker in the plot. Thinking about furniture in a novel forced me to admit something:
I like Jane Austen stories.
Yup, I admit it. I am a romantic. It started innocently enough when my wife, Eileen, was watching a video and said "Hey Alan look at that table". I casually entered the room and looked at the TV and was struck by the elegant period furnishings in the movie she was watching- It turned out to be "Sense and Sensibility" with Kate Winslet, Emma Thompson, Alan Rickman and Hugh Grant. So I finished watching the show..to see the "great furniture"….
Sometime later "Mansfield Park" turned up at the Michigan Theater in Ann Arbor. I didn't even know it was a Jane Austen story at the time- Hey I didn't really know who Jane Austen was, but I looked at the previews and I knew Eileen would like that movie so I took her to see it. Then dear wife obtained the new version of "Pride and Prejudice" with Keira Knightly and Donald Sutherland.
Well of course I had to take advantage of the chance to see more great furniture -not to mention architecture and lovely English gardens. So I watched that too. —Once or twice, or thrice, fourthice or fifthice—what ever!
Finally, this winter PBS began running all the Austen stories. By this time I had entered the state of complete denial…
….The thin facade of a furniture enthusiast claiming to take advantage of the opportunity to see great furniture was now totally crumbling away as my wife laughed at my constant reminding her that "Sunday night at 9:00 is the next Jane what's – her – name show that you want me to see…."
Yeah right…Well ..I've seen all of them now… I think….Emma, Persuasion, Pride and Prejudice, Sense and Sensibility, Mansfield Park,…well all except for Northanger Abbey…I missed that one…. Look at that! I can even name them all! What's Next? I guess pretty soon I'll be buying CD's by John Tesh and Josh Groban.
I admit then that I watch the Austen stories for the relational plots…but I do look at the furniture…..realizing all along that I will probably never be cast in the role of Mr.Darcy. However, I decided I could vicariously live out the role by building a piece of furniture the would gain Mr. Darcy's "Good Opinion"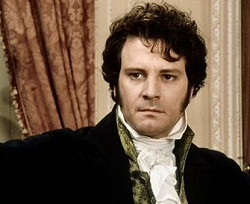 This illustration settled the matter:A writing desk it would be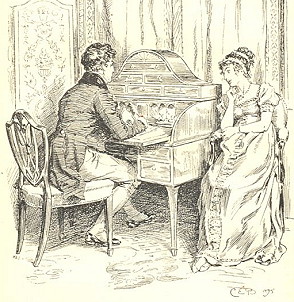 <"You write html code uncommonly fast!">
Here is the design.
This desk is based on the Curved Corned Cabinet I built in 2006
This design features turned and fluted legs, a drawer with tamboured front and a case with compound curves.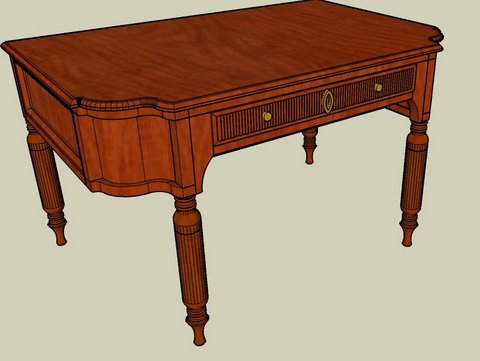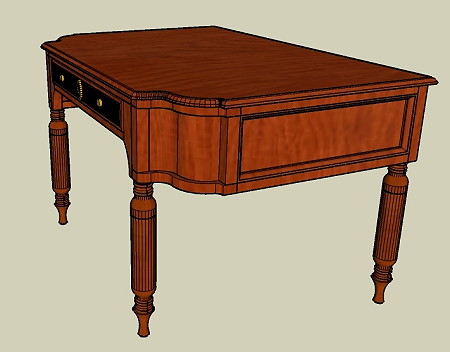 Now then- For chapters 1-3 of my "Furniture" Novelette read on….
Alan
http://www.woodwardwoodworks.com/MrDarcysWritingDeskp1.html
---