My Dad will turn 80 this fall. I have been working on a project for his birthday. The entire project is a chess set, board and table. This is a tough project to photograph. I'll be taking it to a site later this week that will offer better lighting conditions and back ground. But for now here are some pictures.
The Table is Poplar-The finish is flat black enamel with Black Lacquer. The corner pediments are all brass-except the top sphere-which is a maple wood ball with Gold enamel and Clear Lacquer.
I turned the chess pieces from aluminum. The board is maple and walnut.
The bases for the nights are actually-cold rolled steel. I cut the aluminum horse profiles on a bandsaw then finished the look with files and punches…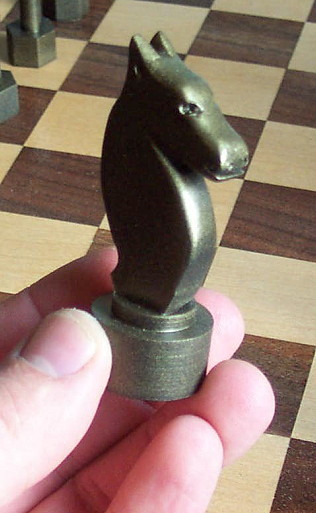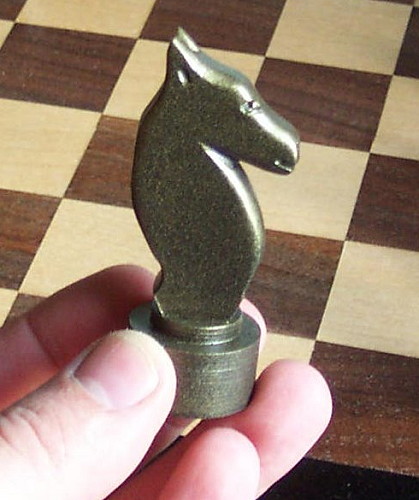 I had hoped to make one set from Aluminum and one from Brass- the brass costs were just too far from my budget. So I made both sets from aluminum and finished them in enamel..The dark set was sprayed flat black first then "dusted" with the gold….I like the bronze tone that resulted…..Thanks for looking….
Alan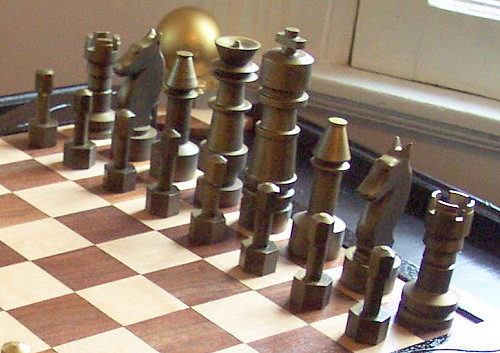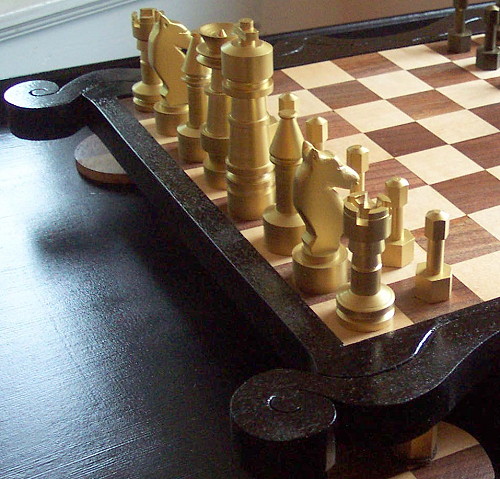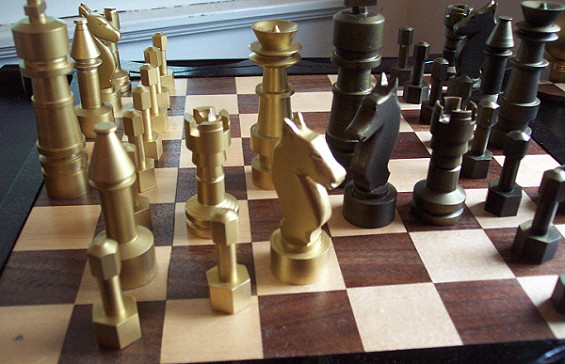 ---