Here is my entry for the bookcase design project. I drew my design in Sketchup.
I have designed a bookcase that has a "flavor" of the early American Secretaries by cabinetmakers such as Townsend and Goddard etc… But rather than a quill and ink- my design allows for more modern conveniences such as a lap top computer- while still making plenty of space for books.
My new design for a bookcase incorporates a good deal of moldings, and features a slide out drawer/desktop.
The lower case has doors. Each case has applied medallions and fluted columns.
The top features a built-up crown molding.
All the shelves are adjustable. The shelves are constructed as torsion boxes with more molding applied to the front. This will allow for a very sturdy shelf that will avoid sagging over time
This design calls for moldings around the doorpanels and side frames as well as a beaded molding that lines the
face frames. So the router will see a great deal of work fabricating the moldings.

The lower case has a slide out desk top where you can set reading materials or a laptop computer.

The slide-out top also opens to reveal further storage.

This entry is based on a combination of two previous bookcases that I've already built.
A painted bookcase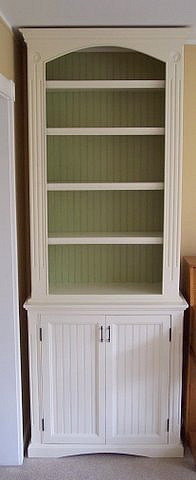 and a bookcase with many brass details in the Empire Style: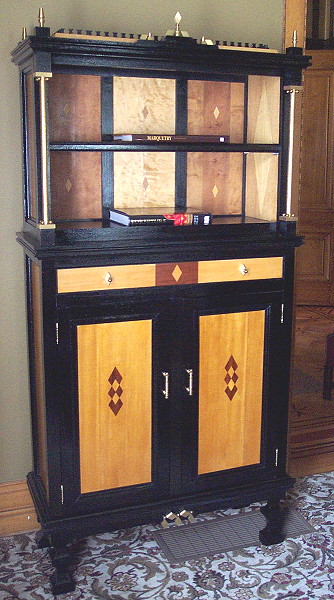 Here is the SketchupModel
http://www.box.net/shared/bzlxo75c8o
Alan Young
---