I made some progress on my music stand design. Today we'll show the glue up process of the legs and final assembly, glue-up and shaping of the tripod base.
Gluing the legs to the center triangle block requires a paced processes. I used liquid hide glue for a longer open time and it's "creep" avoidance. I glued the legs one at a time and let the clamped assembly set overnight -longer than the specified requirement but it increases my comfort zone.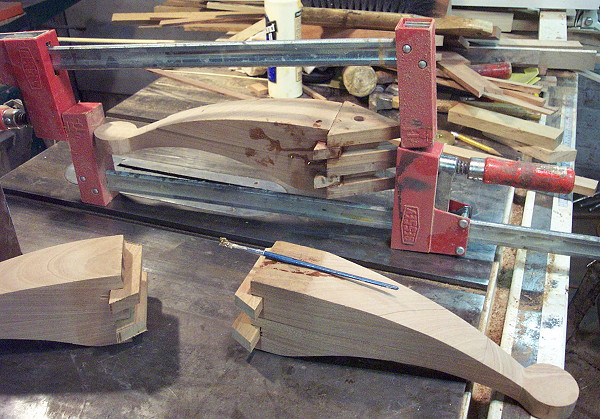 I made a block that wraps the opposing triangular profile but gives my clamp a square flat surface to contact.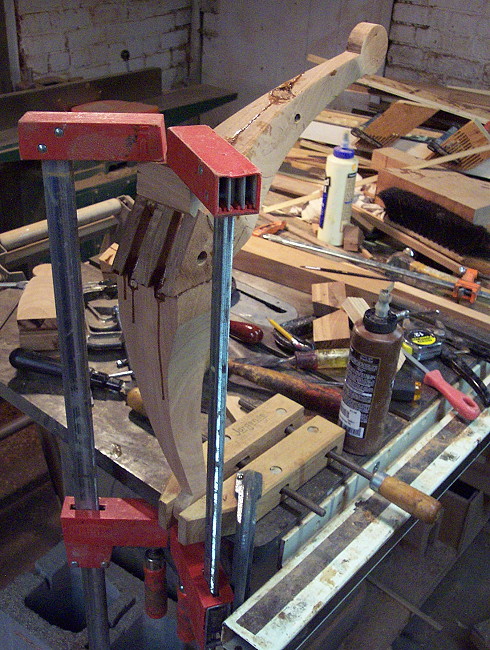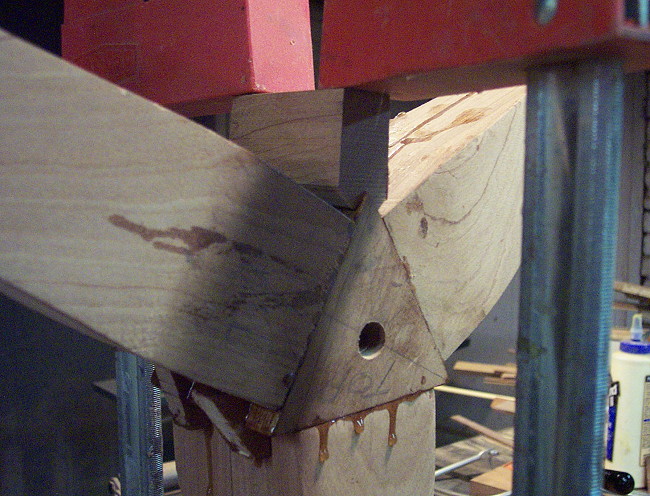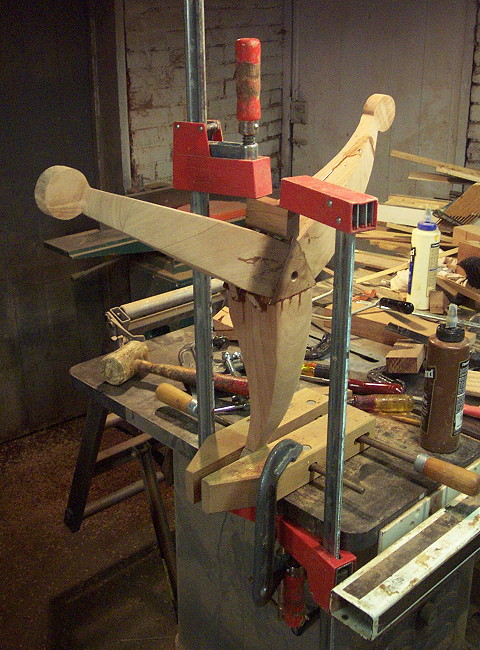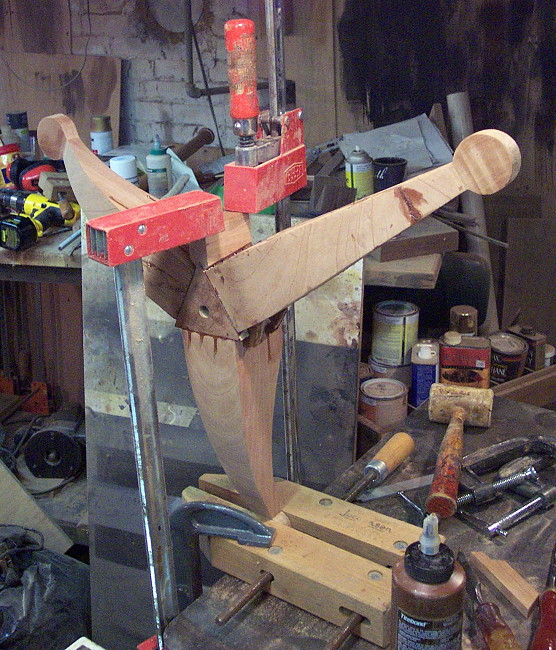 In spite of my best attempts there is some unevenness in the glued up surfaces- I want the top to be flat and parallel to the feet so the post won't be the leaning tower of Pisa's little brother.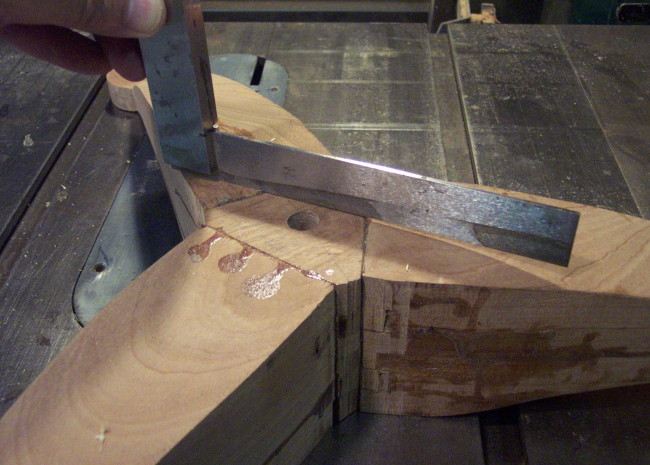 My solution is a quick and dirty surface planing jig for my router.
The jig straddles the tripod assembly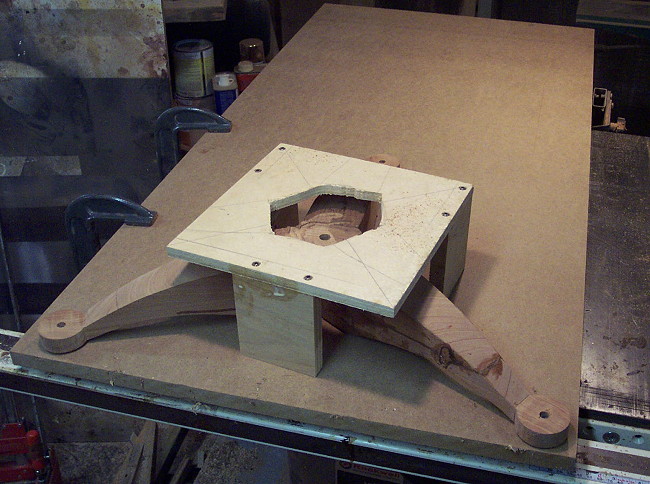 I set the depth on my router to take off just a tad more than the lowest surface. I don't want to loose too much of the profile.

The operation left a nice flat surface. I'll blend the lines with some hand work but first….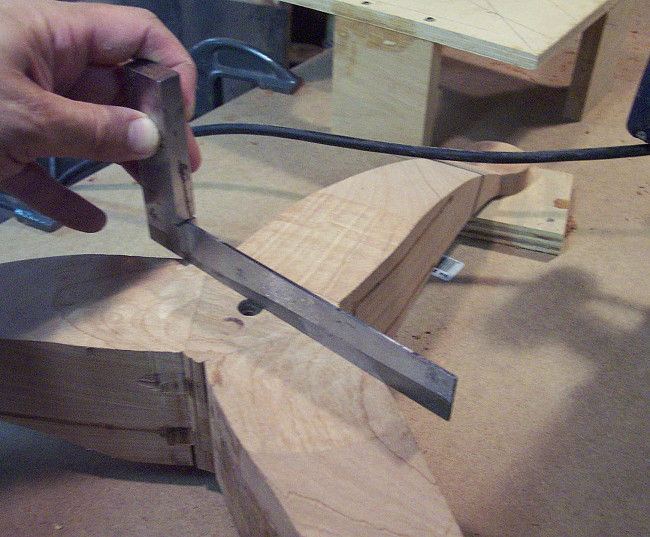 .....I flip the tripod base over and secure it with three blocks that elevate the base off the working surface.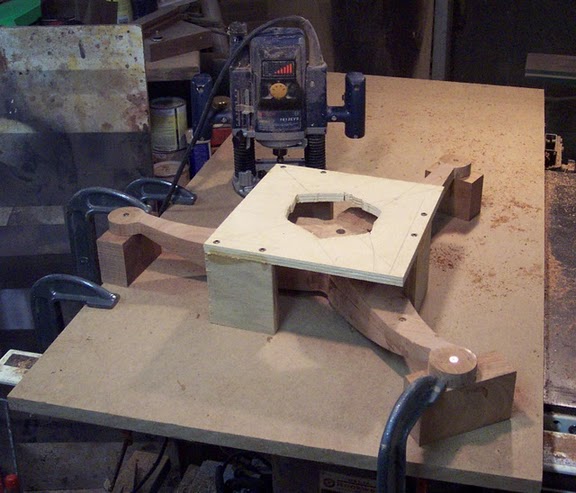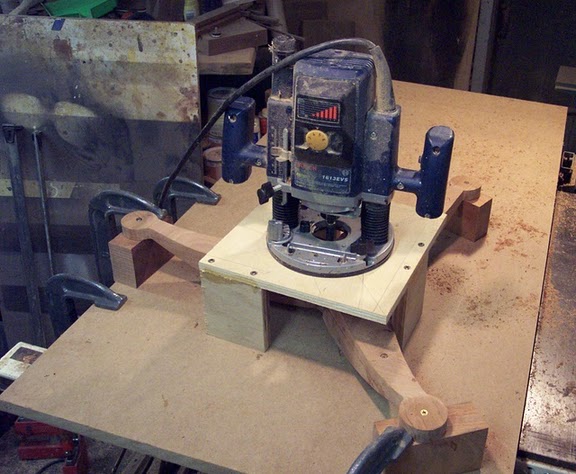 Again I take off just a tad more than the lowest section.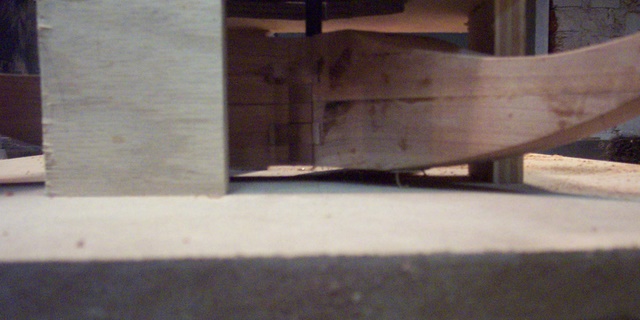 Now the bottom surface is flat and parallel to the top surface and both are parallel to ground.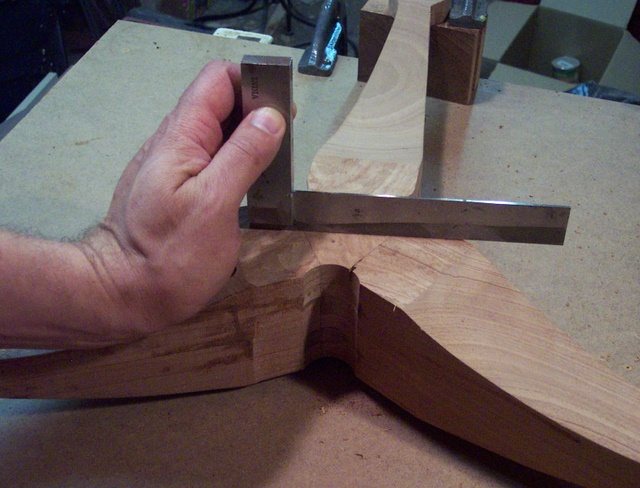 A bit of final hand filing and sanding to reshape the overall profile.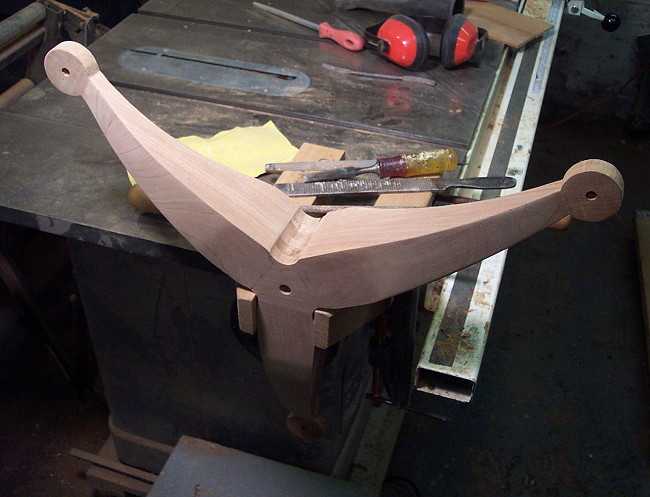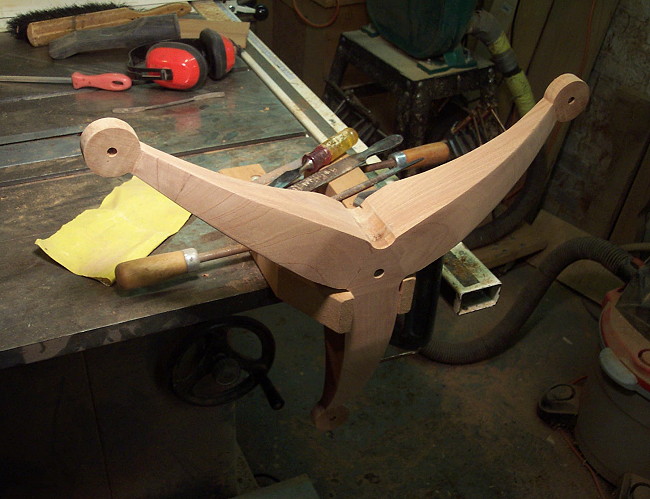 I am adding a small detail before I call the base finished. If I mount the post to the base as it is, the joint lines between the triangle block and each leg will show. I also want one final layer of material to tie all four pieces together so I planed a piece of Sapele to @3/16" and gave it a clover type profile.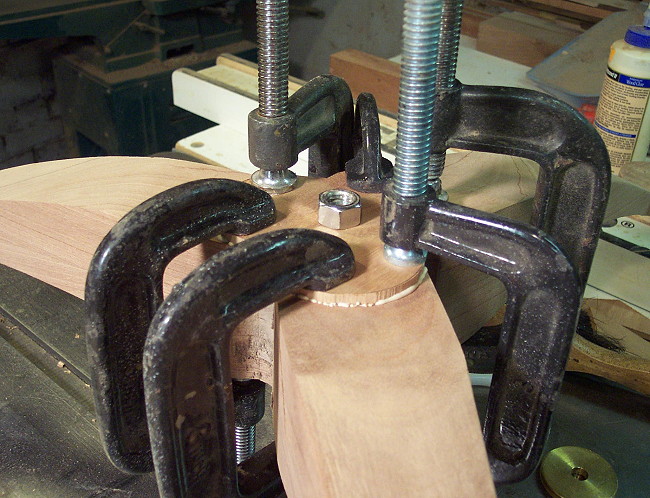 The result is a subtle transitional detail from the legs to the post and it adds a bit of mystery to the joinery.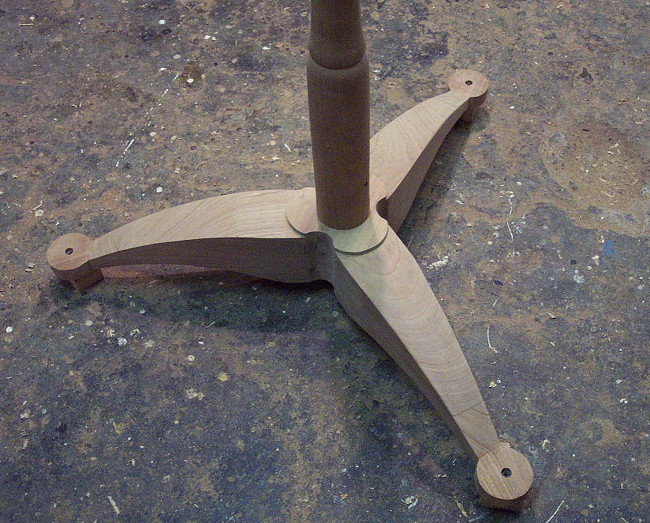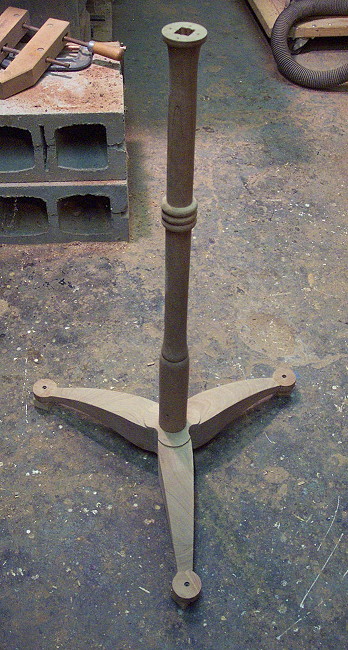 In the next steps I'll move on to the rack. -Alan
---