A week or so ago I posted a thread on the beginnings of a new music stand design.
In this segment we'll make the legs Here is the design: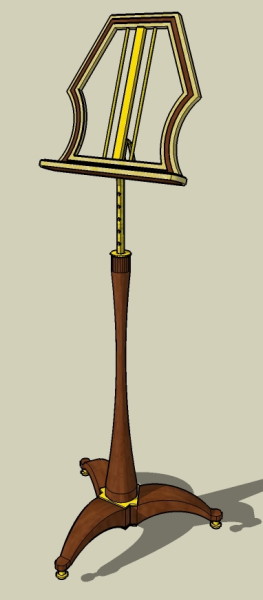 The trip pod leg design calls for double loose tenon joinery to a triangular center block.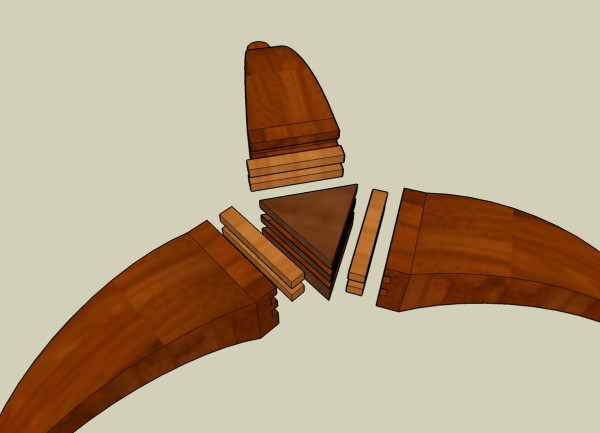 My drawing shows the general shape I want for the legs.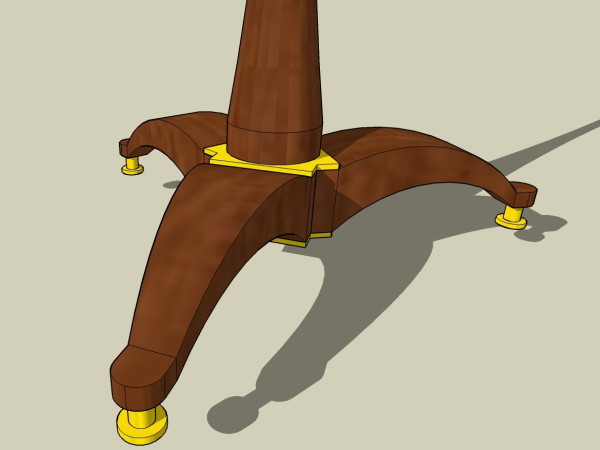 I could print out a scaled drawing of the profile, trace it to the stock and then cut it out but in this case I'm going to "free-hand" the profile. I like to save odd shaped pieces from other projects-these can yield interesting curves that can be used for drawing lines. In this case I'll use several cutoff pieces and miscellaneous parts to draw my profile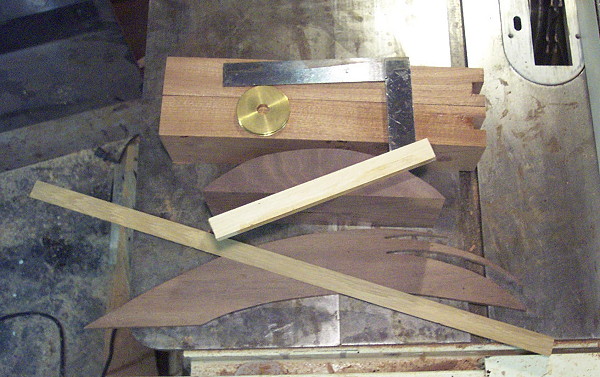 .
.
I know the general shape I want- First I'll mark the line where the curves end near the joint.!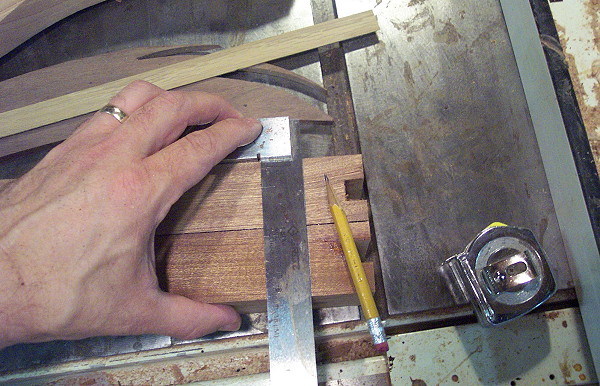 .
.
Next I use this strip of plywood to mark the "height" of the foot's pad.!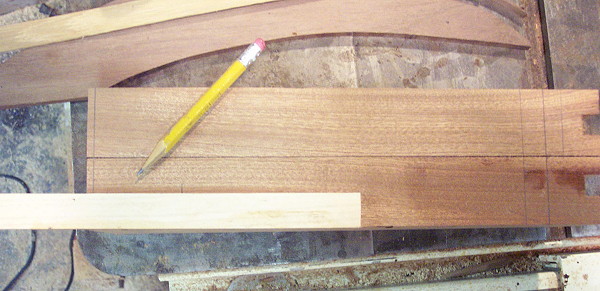 .
.
Then a line to mark the "length" of the pad.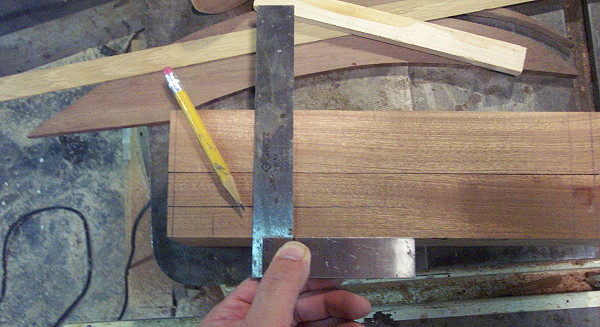 .
.
Now I use the cutoff sections to mark the shape of the top curve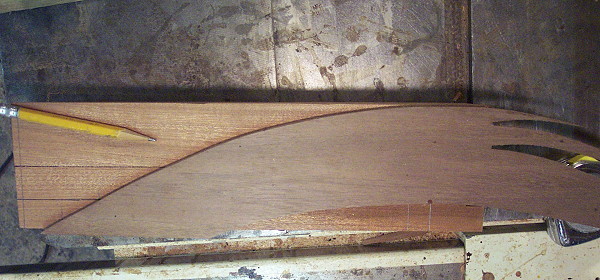 .
.
This walnut cutoff is used to mark the curve for the underside.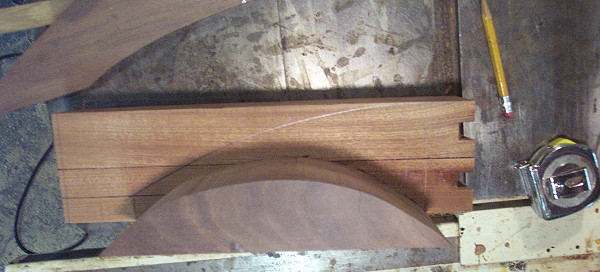 .
.
That radius was too tight- so I drew in a larger radius curve below the line.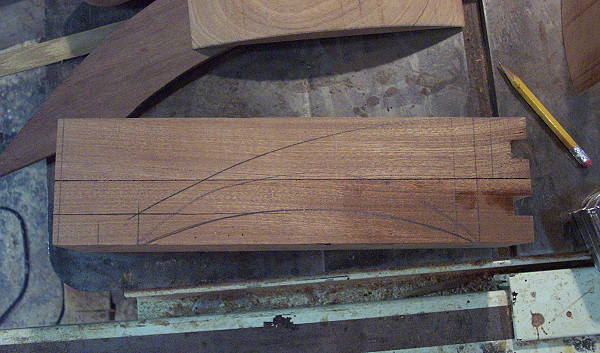 .
.
The side profile is now ready to cut on the bandsaw.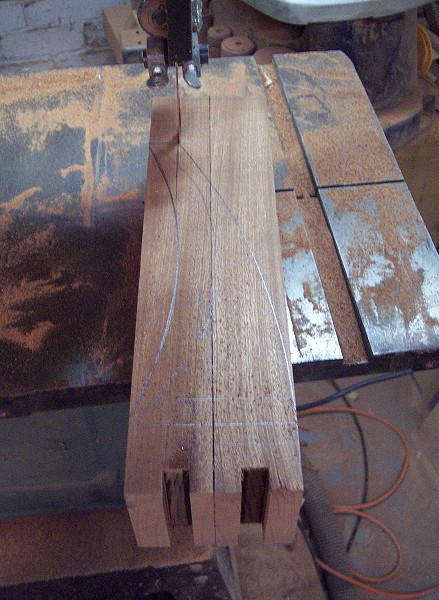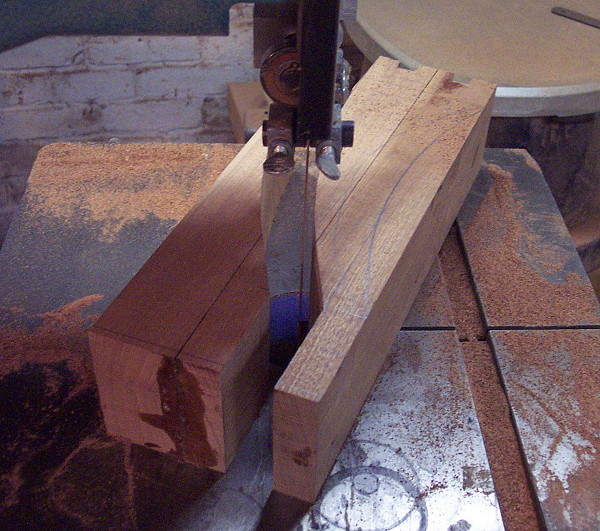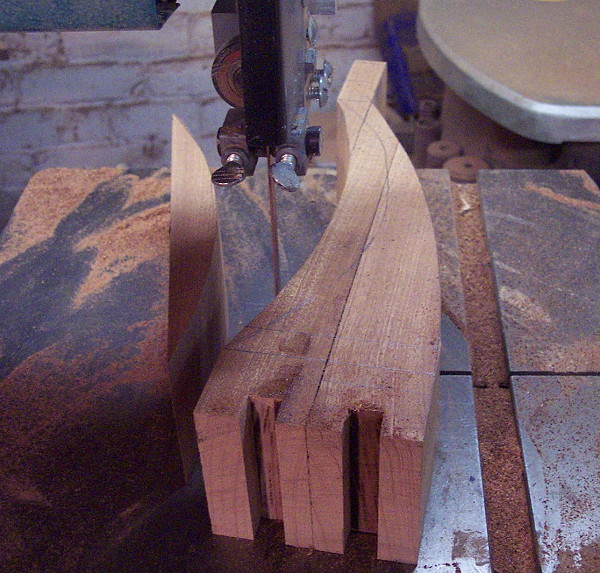 .
.
Now to draw the profile for the top. I will make the footpad round using this brass pulley.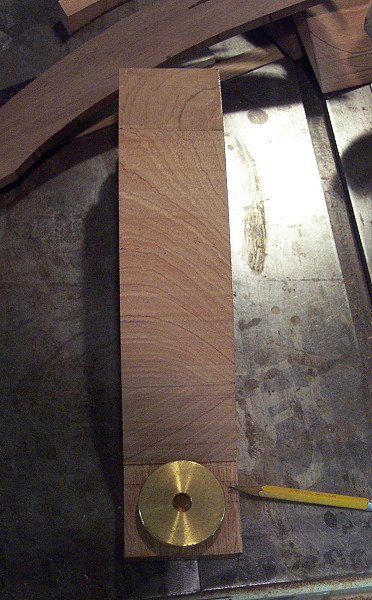 .
.
The width of my square is pleasing enough for the lines from the round pad to the end of the curve.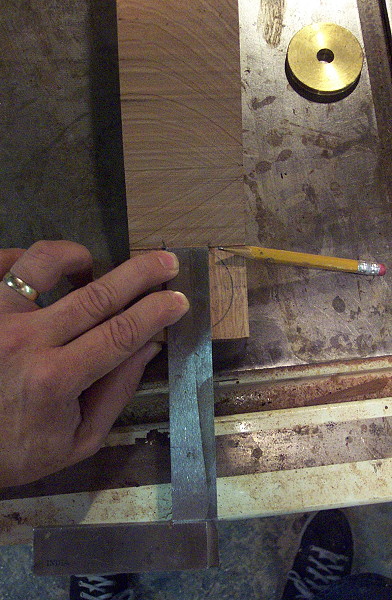 .
.
Using a thin strip ripped from some previous stock, I connect the round pad to the lines where the curves start.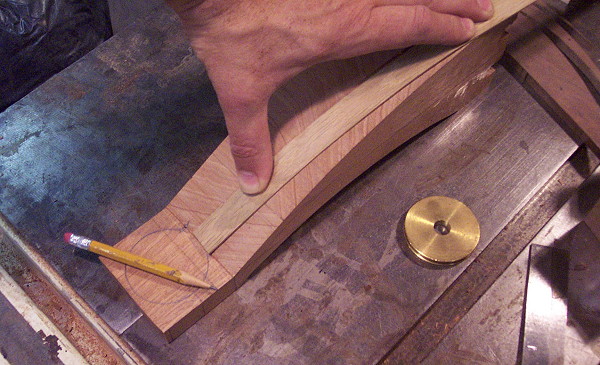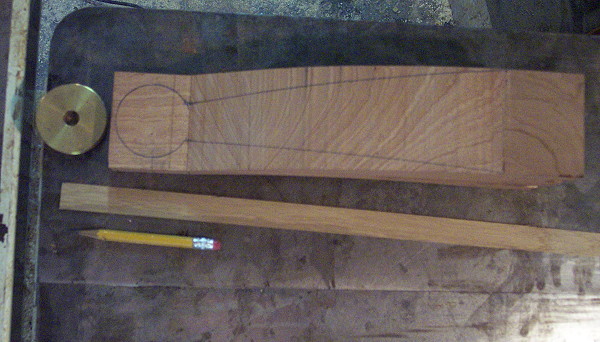 .
.
Now it's back to bandsaw to cut the top profile.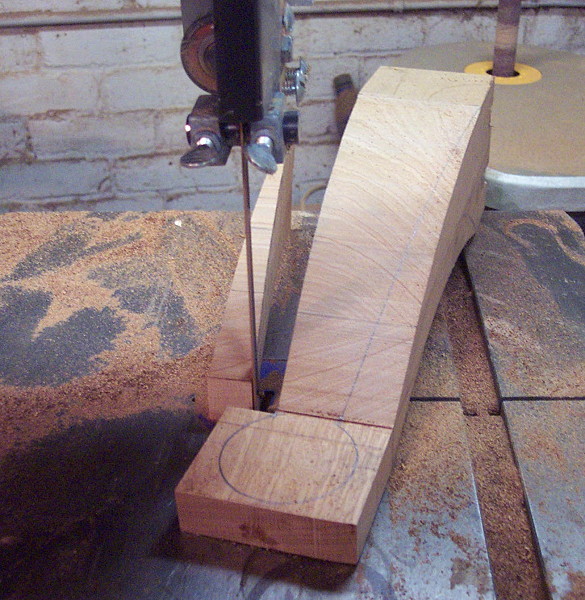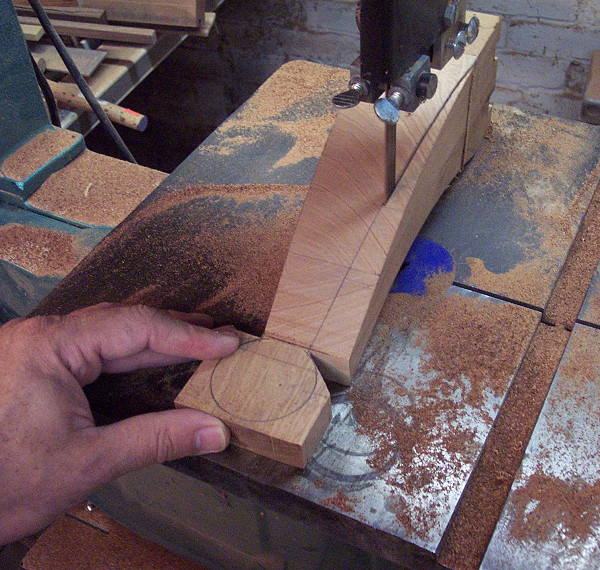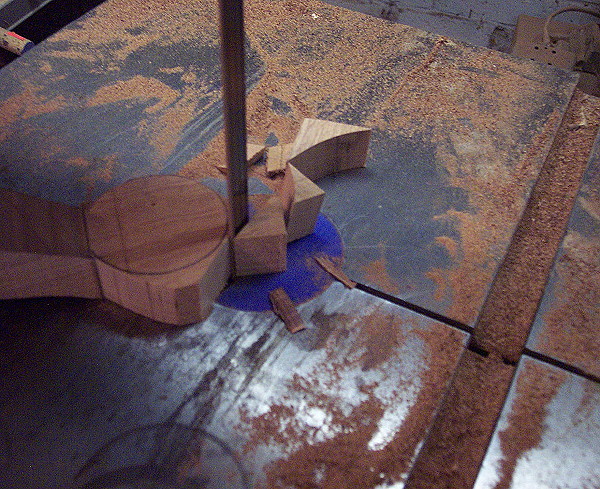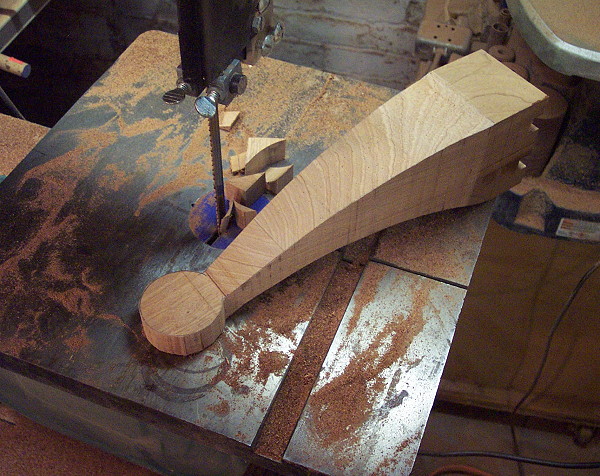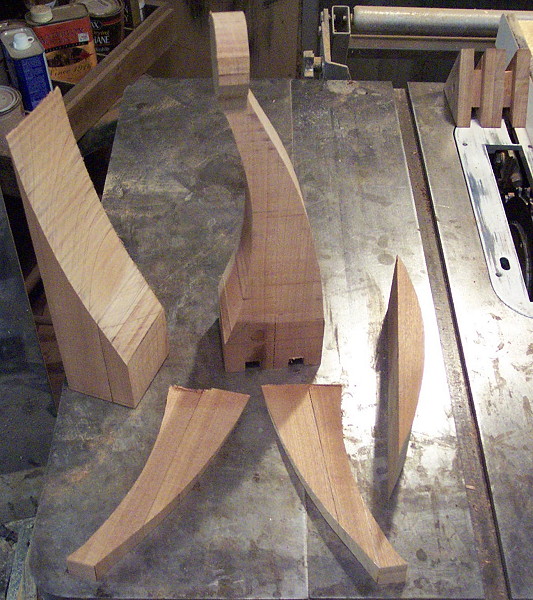 I'll save these pieces for my curved cutoff bin. Looks like I might have a foot for another project down the road.
A bit of shaping and sanding then….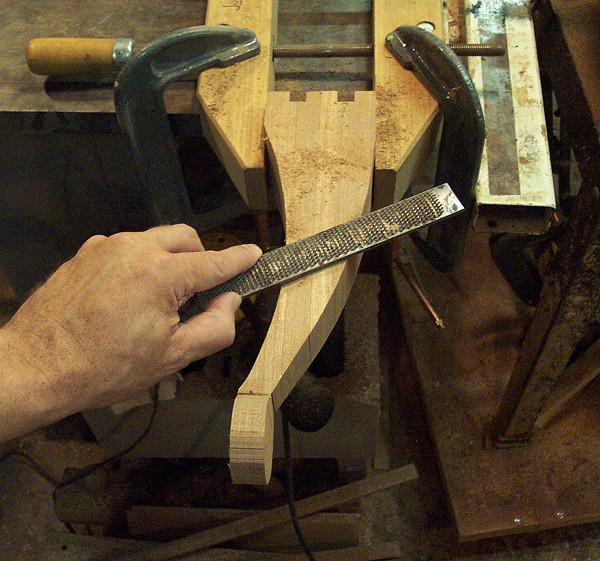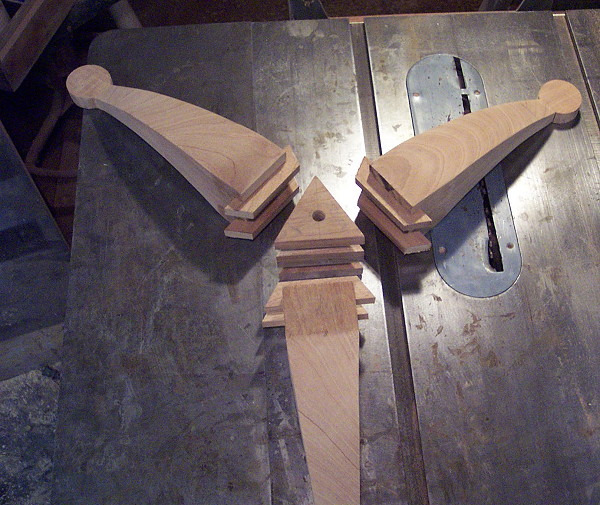 .
.
The feet are ready to be glued.
-Alan
---