It's time to turn my attention to shaping and carving the legs. Let's look at the leg profile and design pattern from the first table: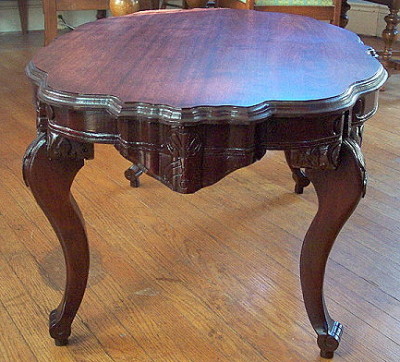 The profile is a generously shaped cabriolet form.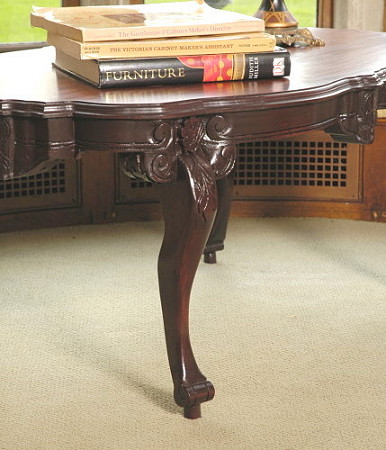 The carved design is an acanthus leaf descending from a flowered shell figure. The leg profile narrows as the foot ends in a modified French Toe- a small carved scroll on "point"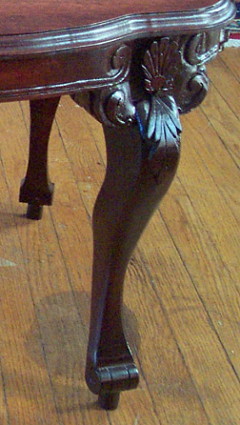 The legs are still in fairly rough form.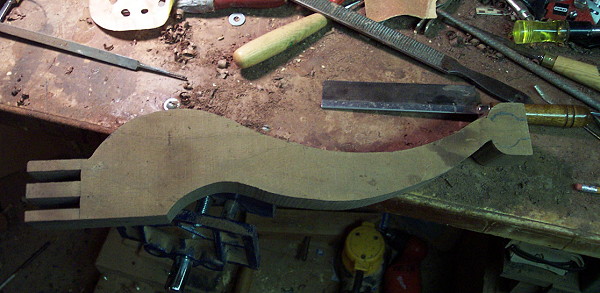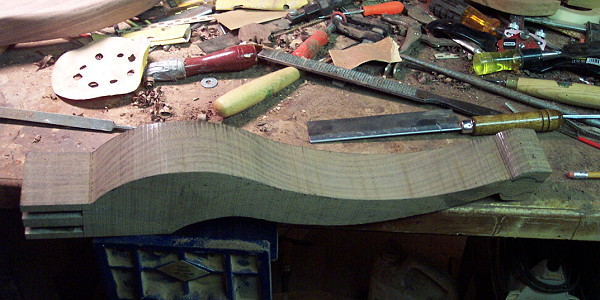 Now I'll shape the legs through the use of a spokeshave and various carving gouges, and files.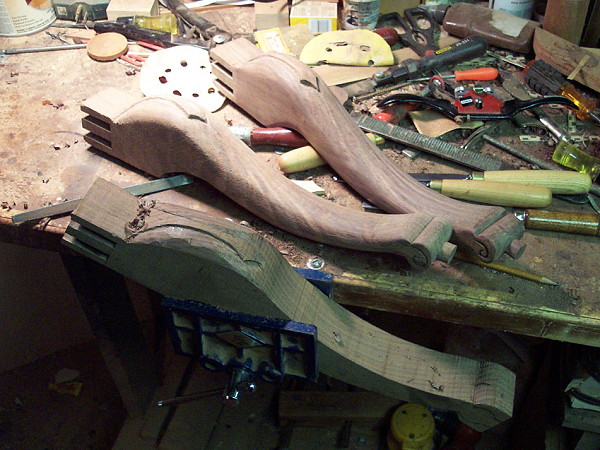 I finished the general shaping and carving of all four legs except for the Fleure de lis element that will be at the intersection of the top of the leg and the apron pieces.
I carved the Fleure de lis elements separately. I drew the design then cut the lines into the wood with various gouges.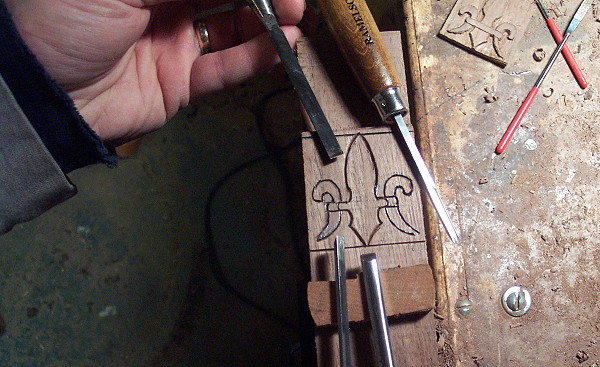 From there it's a matter of removing the background till the element is "raised"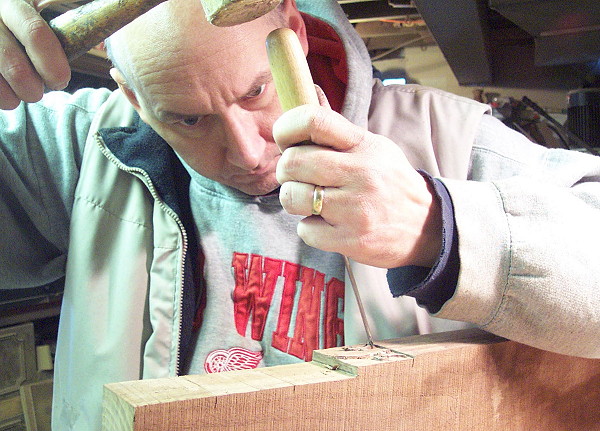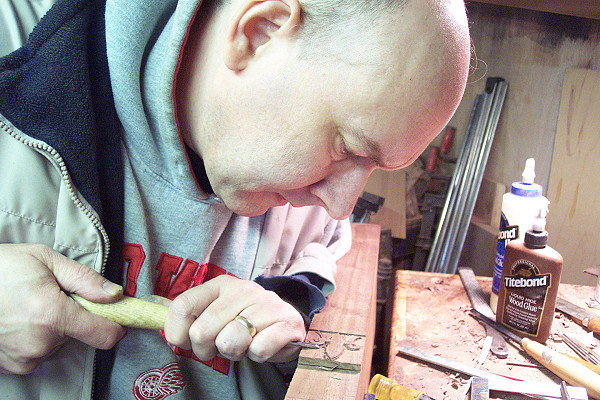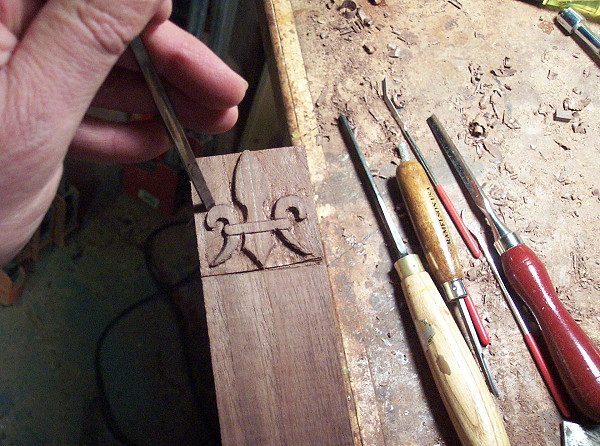 Once each piece is defined I cut it from the stock and begin another.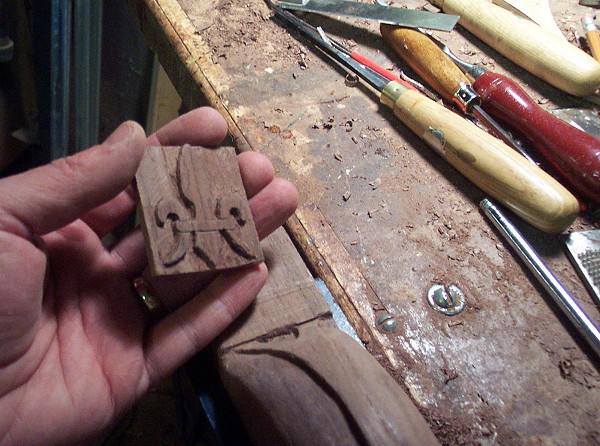 Each element gets glued to the top of a leg. I'll refine the carving further once the piece has set.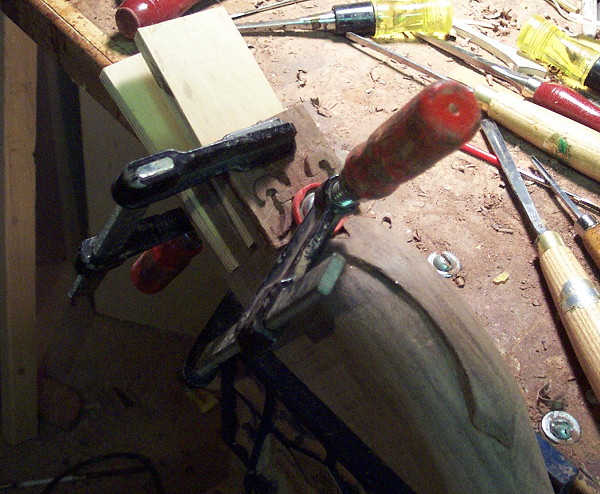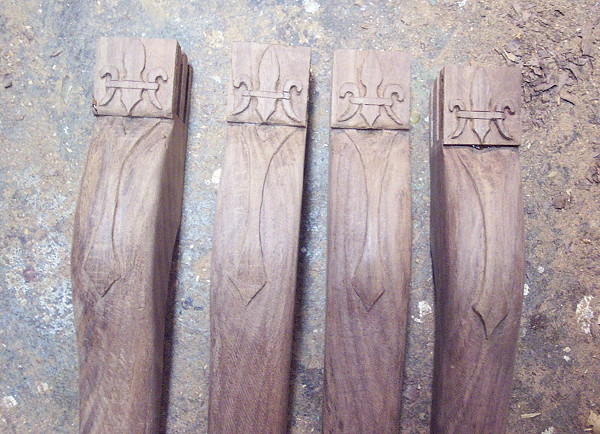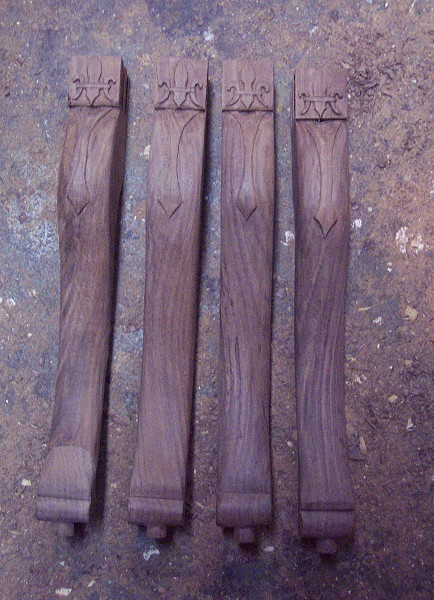 Next we'll start carving the apron sections.
The end and side sections of the apron each have a descending block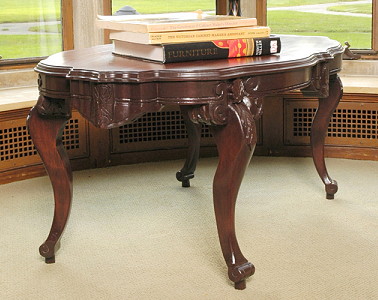 From there the surface is filed and carved.
The profile of these sections is transferred to smaller pieces that are cut out and glued to the apron.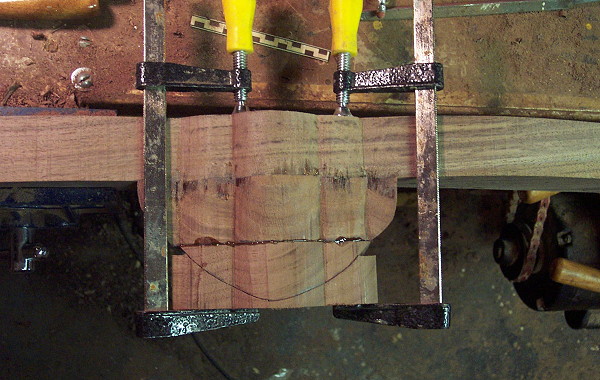 The design for the end apron sections has a repeat of the descending diamond in the center block.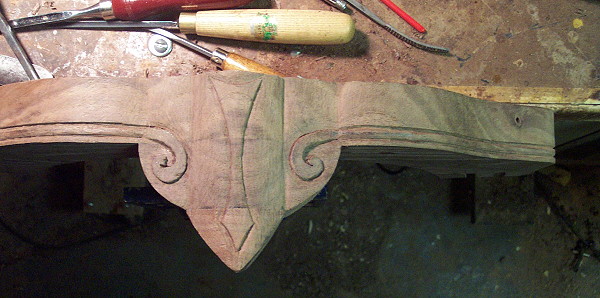 A simple scroll bead detail runs from the center block around the apron ending in another scroll where the leg joins the apron.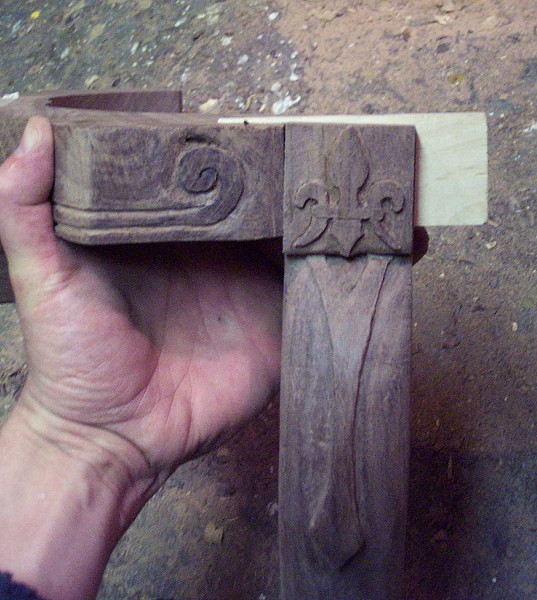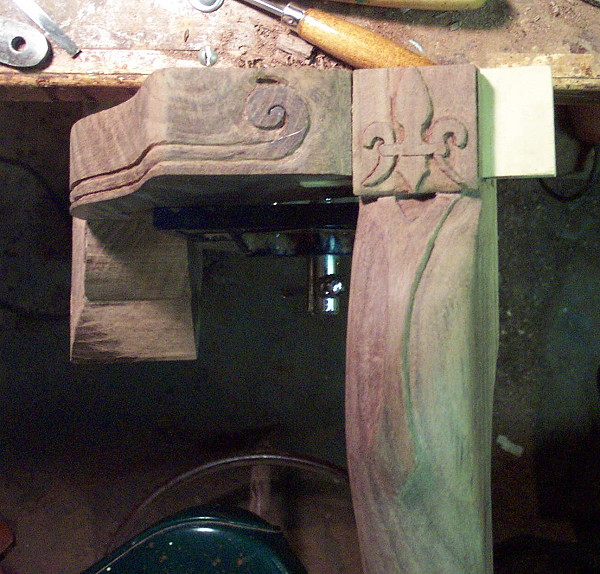 Now I'll continue the long process of refining the carved elements.
Alan
---