Trucking right along here. The bulk of tonight's work was trimming the table top and carving out a couple through mortises. I have never done that before and don;t quite know what possessed me to do so but they turned out "OK" for a couple firsts. They are nice and tight but are less than pretty from the viewing side so some wedges will be in order. I do however feel very confident in their holding ability since I had to pound the crap out of the stretcher to get it set into the joint :D
I did lose a chisel in the process.. Not sure if this is normal but I wasn;t doing anything abusive except chiseling out a small mortise through red oak with opposing grain…..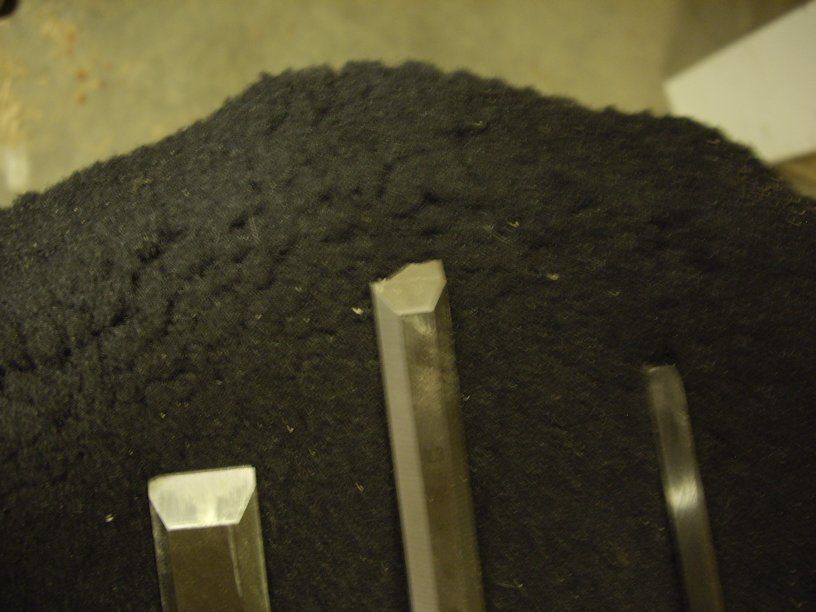 I guess I will be needing a grinder soon.
Also .. Who needs some 50" clamps? This guy.. had to get creative with the end pieces.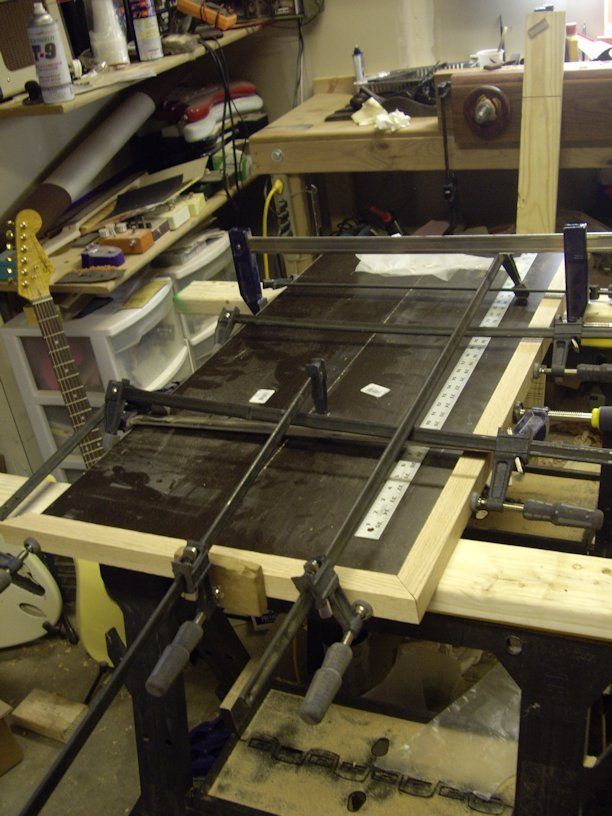 Annnd here are the rest of tonight's pics. On deck for tomorrow is the back stretcher with will probably be a lap joint since my chisels are out for the count now. The install the backer board and a couple shelves then a few coats of "Espresso" Poly Shade (the wife wanted that so that's what it gets) so it will match the crib.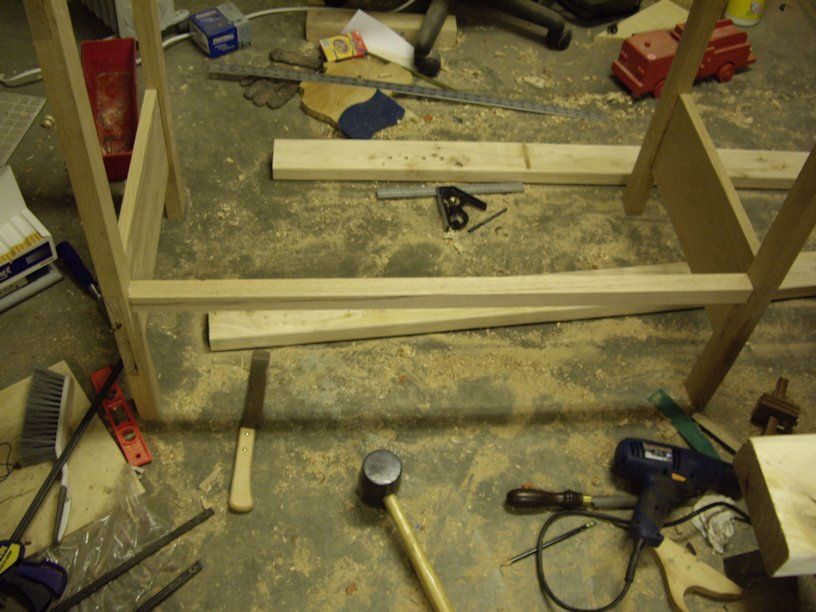 -- Eric - "I'm getting proficient with these hand jobbers. - BigRedKnothead"
---