I made a lot of progress yesterday. I was able to finish up both side panels and today after work I got started on the top and planning out the stretchers. It turns out I may not need to use any of the twoby materials I bought with the shelves due to the large amount of miscuts from the bench build.
I also wanted to address the comments about never using the changing table for changing diapers. I know this… you know this but I have a 9 month pregnant wife who is going to be induced a week and a half early who is really upset about the lack of furniture for the baby in his room. So if she wants a diaper station.. I can try and build one. We haven't had a shower for the baby because we are located on a Navy base in the PNW and all of our family lives in Texas. They are too cheap to fly out and see us or even get anything from the registry so everything we have for him we have had to buy ourselves and money is tight. This is the least I can do for her.
Now back to the build.
The sides are my first time cutting joinery like this but I am having fun and learning things along the way. I just cut a dado and chiseled it out to fit the side stretchers in. Glued them in and doweled them. Pretty sure the dowels are over kill but I want it to be a bit more sturdy than the crap from Wallyworld.
Still pretty much making it up as I go along but I think I can get this at least ready to have some finish applied by tonight or early tomorrow after work. I basically have the rest of today, half of tomorrow and all of Saturday to finish so it's basically a flurry of sawdust in the shop right now lol.
Here are todays batch of pics…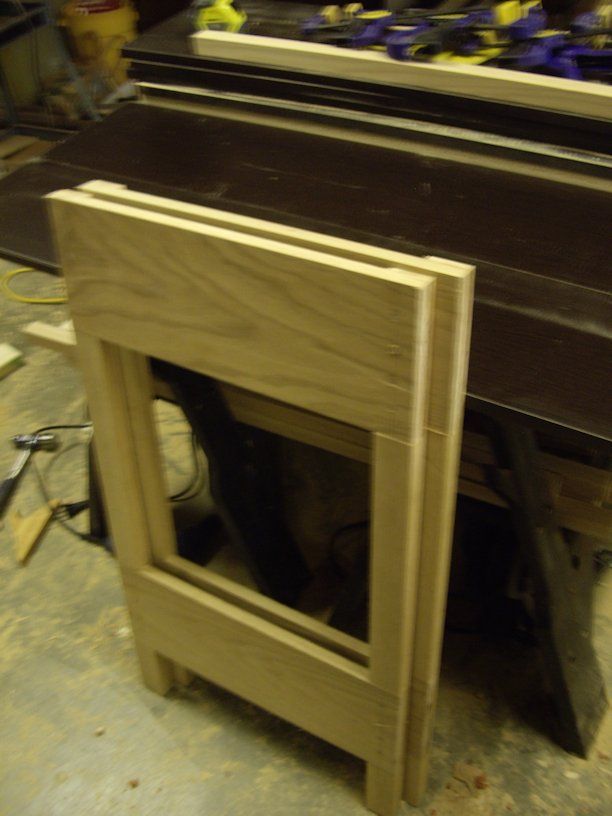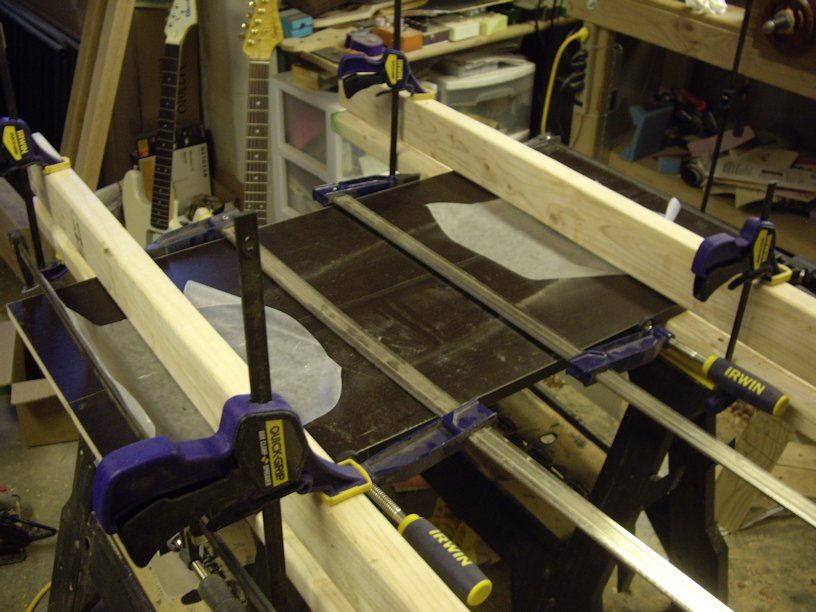 -- Eric - "I'm getting proficient with these hand jobbers. - BigRedKnothead"
---