OK, so the original plan has hit some bumps and our DR has moved our due date up to this Sunday so we need a changing table and we need one yesterday.
I was at HD this morning picking up a small piece of plywood to fix a glider footstool with and I saw in their bargain bin some "Espresso" particle board shelves which are the same color as our crib and this gave me some ideas. I grabbed 5 of those and some culled lumber and today it will somehow become a changing table that will hold us over till the radio cabinet conversion is finished.
So here is what I have to work with plus a few cut offs from my work in progress workbench build… lets see what we can build from this… Total spent on lumber.. $30.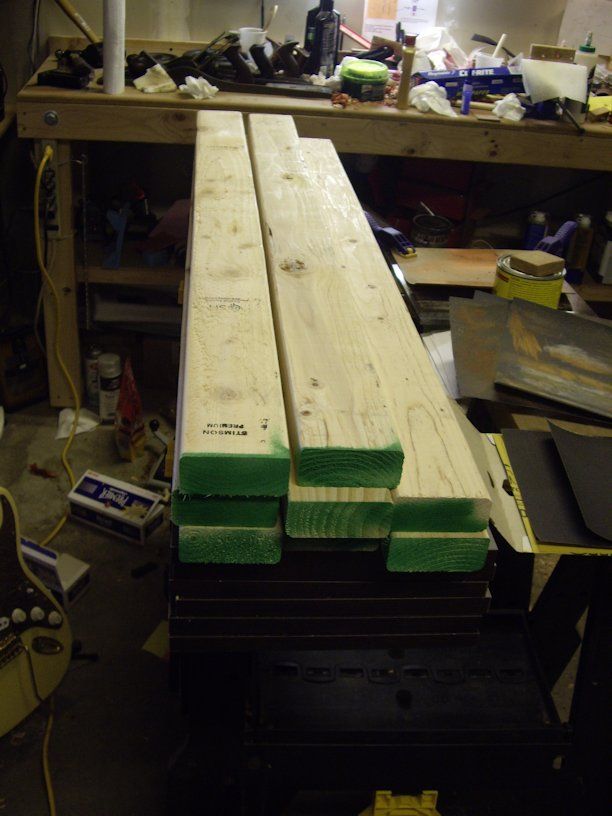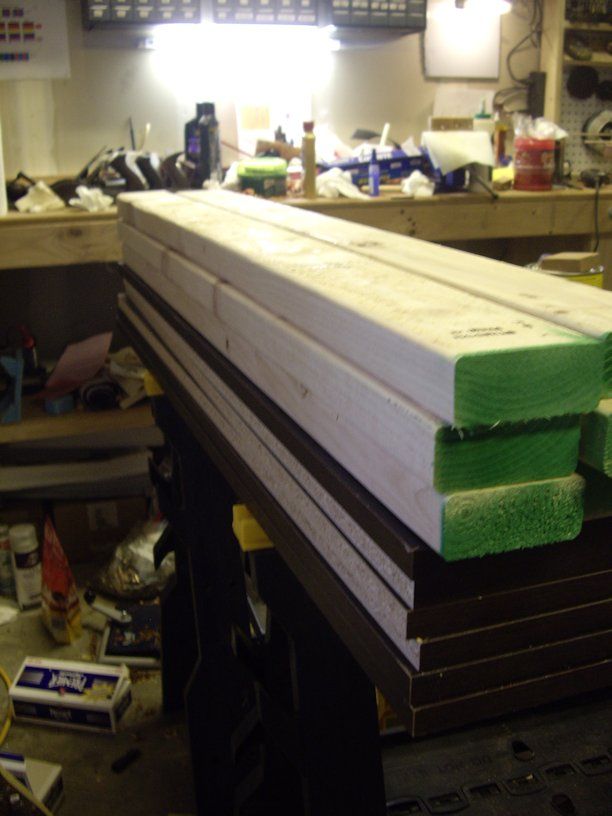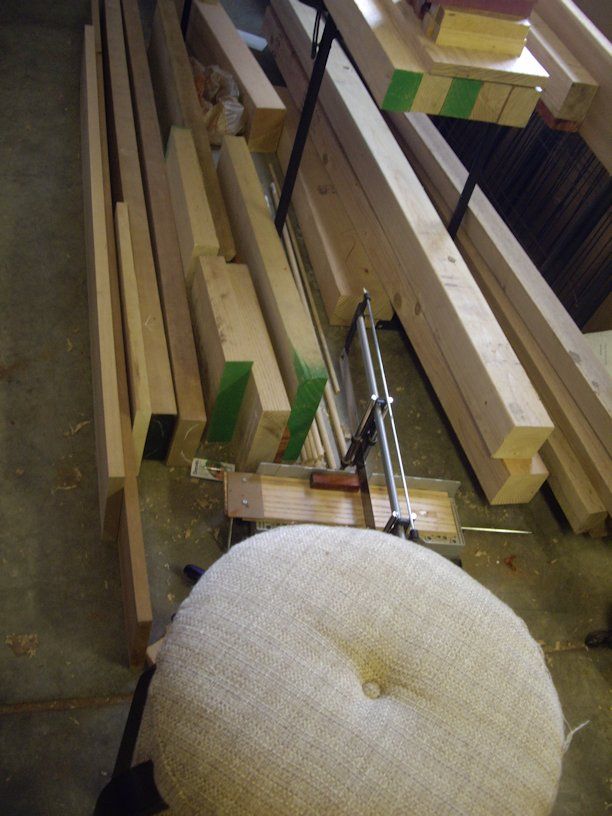 Any ideas? This has to get done in the next couple of days..
-- Eric - "I'm getting proficient with these hand jobbers. - BigRedKnothead"
---