Just a quick update.. I see a lot of views but no feedback.. I'm beginning to think this is a stupid idea but, I'm pushing forward anyway.
I got the legs rough cut and ready to be mortised into the hinge. I also got the brass curve cut. The geometry of that thing is a bit confusing but I think once the legs are shaped and the mortise is in place for that to go through it will make more sense. Right now the curve doesn't seem like it will want to go through the same spot on the leg throughout the sweep but, we shall see.
Some quick pics for this morning..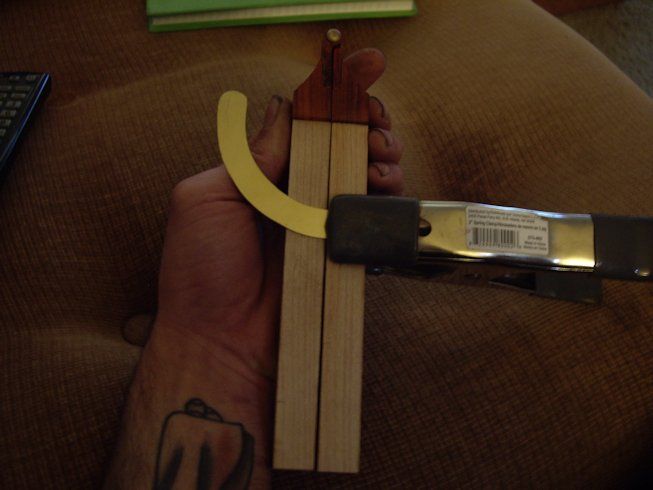 -- Eric - "I'm getting proficient with these hand jobbers. - BigRedKnothead"
---