Ok, so I got a little distracted with getting my hand plane assortment ready for work. I still have a couple more to go and another on the way but as it sits now I have a fully functional selection of old Stanleys that should get me wherever I need to go with them.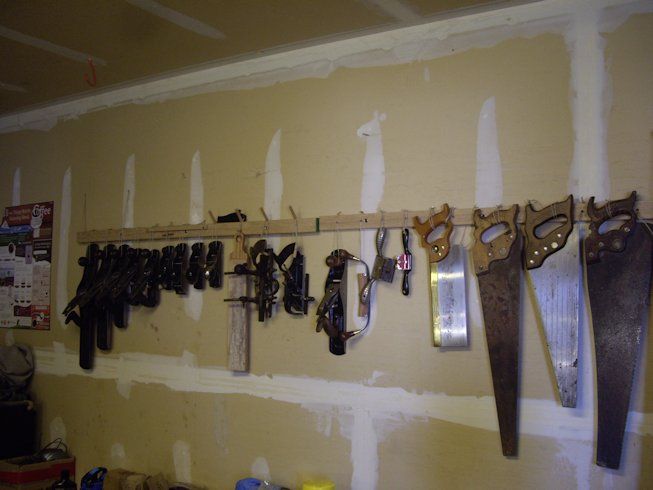 Now as I sit here preparing to cut my first ever dovetails (seriously have never done this before) I need to get my saws in order. I have been putting off sharpening these for a while now and it is time I gave them some attention. What spurred this on was last night I picked out a cutoff from the oak pile to make a quick saw bench out of and when i started to cut it to length all of my cross cut saws just laughed at me and went no where with it. I think a butter knife is sharper.
So basically this will set me back a few more weeks probably but I need to build up a saw vise and get these sharpened up before they will be of any use to me.
I am also going to replace the gents handle on my 8" Crown with a new handle. I have a piece of cherry picked out for that.
So that is where the bench stands (or lays I should say) for now. Hopefully sometime before my soon to arrive son graduates high school this will get finished up!
My soon to be sawbench top ready to get flattened.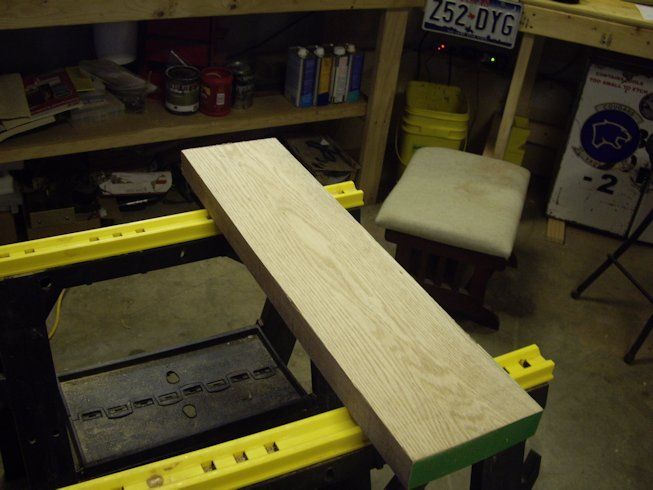 Somewhere in this pile are some legs I am sure of it…
The Crown about to get a facelift..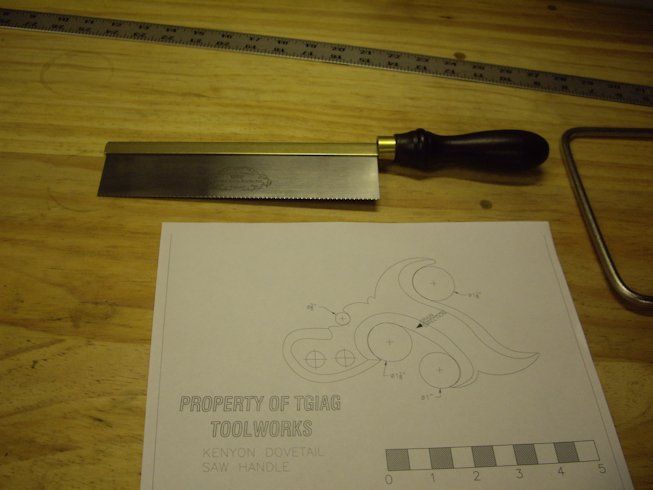 The offending saws.. right to left are.. Atkins Rip Saw, No-Name Cross Cut Saw, Disston Rip Saw and Tyzack and Sons Tenon Saw.
-- Eric - "I'm getting proficient with these hand jobbers. - BigRedKnothead"
---