About a week ago my wife and mother were out thrift store shopping when they came across an old radio cabinet. It was originally marked $195 but was marked down to $50. Add to that a 50% off all furniture sale and this ended up costing us $25 when it was all said and done.
It appears to be an old 1940's – 1950's radio cabinet with radio, speakers and turn table still intact (though the functionality is in question). The wife wants me to covert it into a changing table/dresser type of a piece for the baby room. I said I would see what I could do and it looks like it should be somewhat a simple thing to do. MY only request was that I be allowed to try to keep it as original looking as possible because it really is a gorgeous piece of furniture.
So here it is. I would really like some suggestions on how to approach this project and also how to clean up old finish. I was thinking a 3M pad soaked in BLO and a lot of scrubbing but other suggestions are very much appreciated.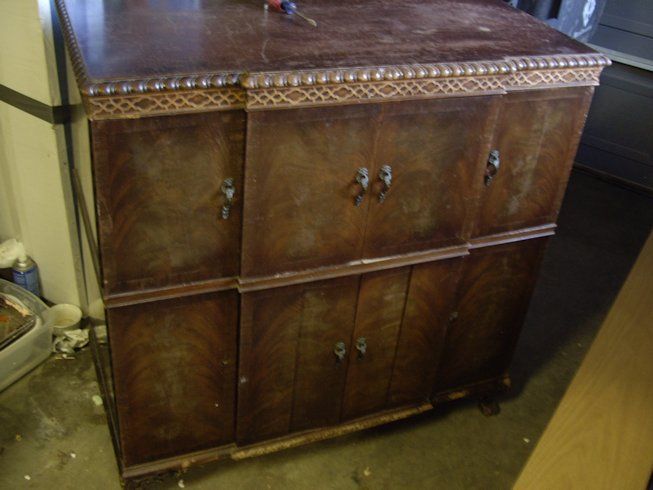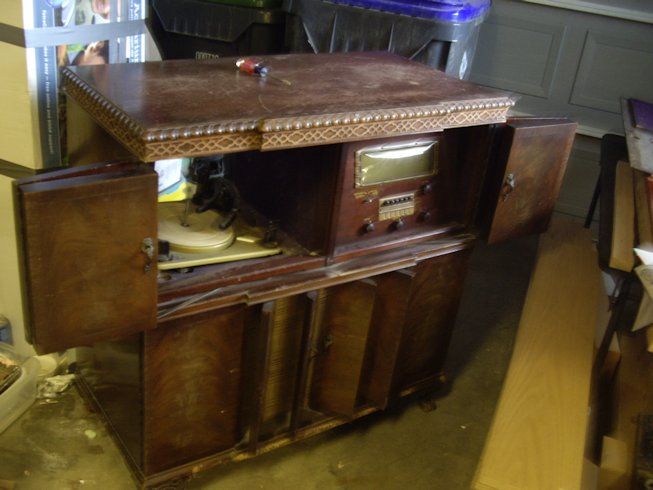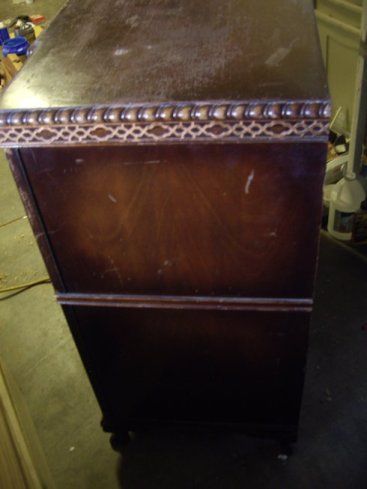 And a look at the radio which I hope to covert into a guitar amplifier at some point.. lots of yummy american vintage tube goodness in here..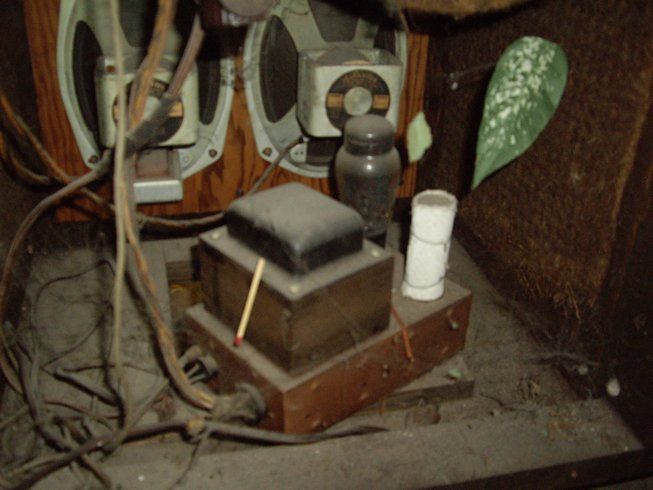 Stay tuned for more… I only have about 4 weeks to get this done before my son arrives.
-- Eric - "I'm getting proficient with these hand jobbers. - BigRedKnothead"
---