OK, so I haven't had much progress going on since my last update other than finishing up the glueup of the top.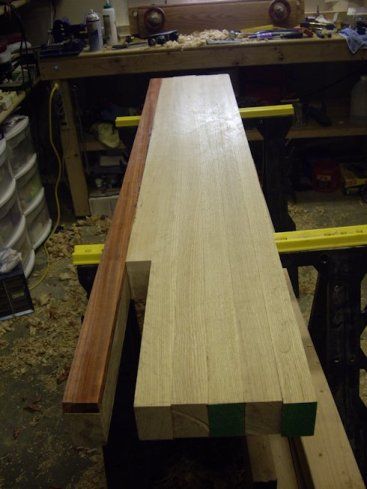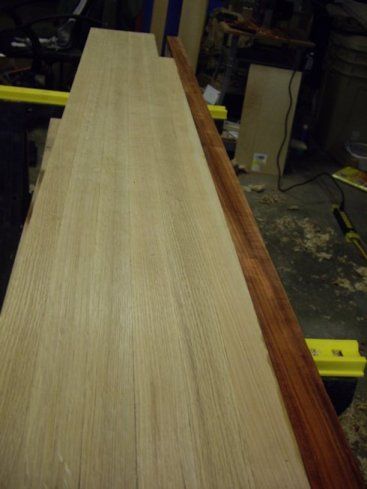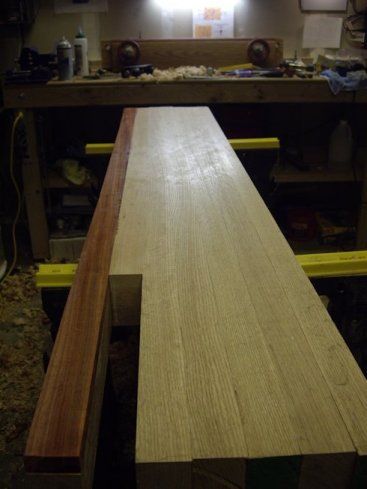 I still need to trim up the ends and get the skirt glued up but this is the end width of the top plus tool tray. Once I finished with that my wonderfully tuned and sharpened #6 arrived from Mauricio which showed me just how lacking and out of shape my current selection of tools were.
So I have set upon a side mission of getting the tools I have collected to build this bench with in good working order. If your tools don;t work then end result of your project will suffer the consequences (and so will your back and shoulders lol).
I am wrapping up my hand planes and have built up quite a nice selection of them.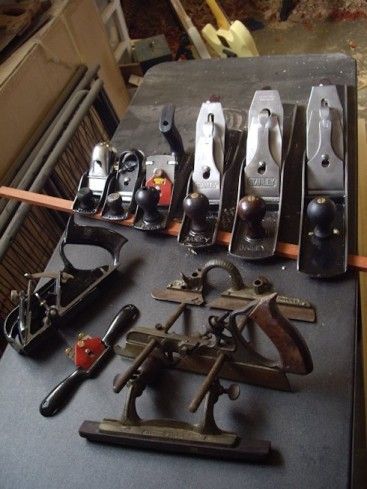 Next up will be learning saw sharpening. I have about 5 saws, some rip and some crosscut as well as a dovetail saw and a backsaw that all need some bit of attention or another. These will be crucial in the upcoming steps of cutting tenons and trimming the top.
After that will be sharpening up my small selection of chisels and we will be off to the races once again.
So right now my benchtop is acting as..well… a bench top on sawhorses lol.
HOWEVER…. I did get a workbench related project finished today.
Some of you may remember my earlier attempts at bench press turning a crank handle for my hand wheels.
The first version was pretty rough and looked like poo on a stick. I then turned a second one which worked ok but just never quite looked right.
I had every intention of replicating the second handle for use on the smaller wheel but when I was done I realized I REALLY liked what came out of the "lathe" only problem was it looked nothing like the first one and made it look pretty bad as well.
So off it came and yet another handle was turned and this time I can officially call them a set and done!
Off with the Pics! For all you Sailors out there…. there is a clue as to what will come for the handwheels in the third pic… second clue is that it will be fancy ;-)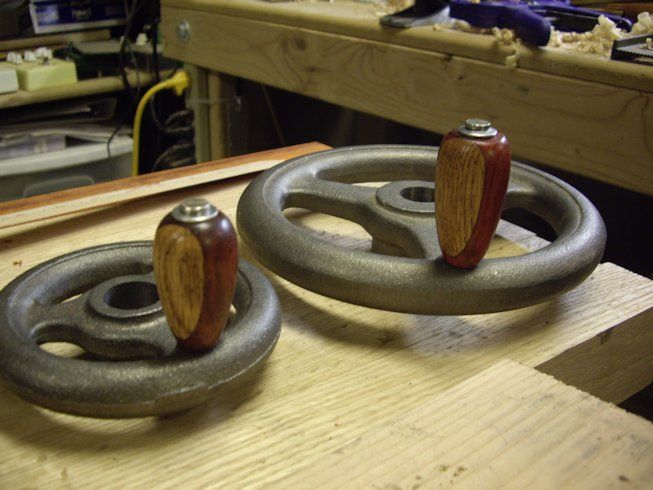 So what to do with the old handle? Well make an awl out of it of course!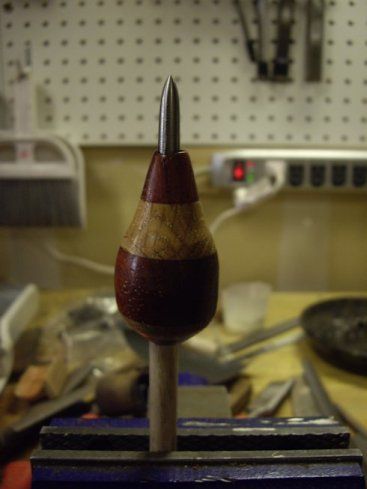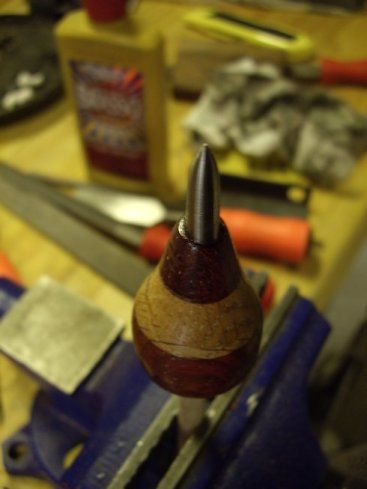 Stay tuned for more. I really hope to have some progress made on this very soon. Thank you for reading.
-- Eric - "I'm getting proficient with these hand jobbers. - BigRedKnothead"
---