Since my last blog post on my #3C rehab I got everything broken down and soaking. I haven't had time to go pick up my Evaporust yet so I decided to try and give my home made brew of cider vinegar and baking soda one more go.
While that was soaking I started on the tote repair and looking for a new front knob in my "box o' shame" aka my parts box of either poorly purchased planes or parts that got replaced… does everyone have a box like this or am I just really bad at this lol…..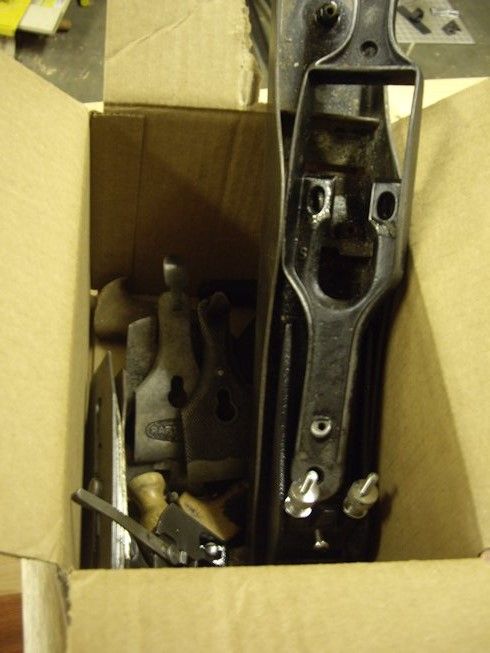 I was able to find a knob that is a very close match in wood color as the tote which left only the tote to be repaired.
Luckily it was a clean break so gluing it up was pretty straight forward. After the glue was set it got a good sanding with 220-600 grit and a long soak in BLO. Came out pretty good imo…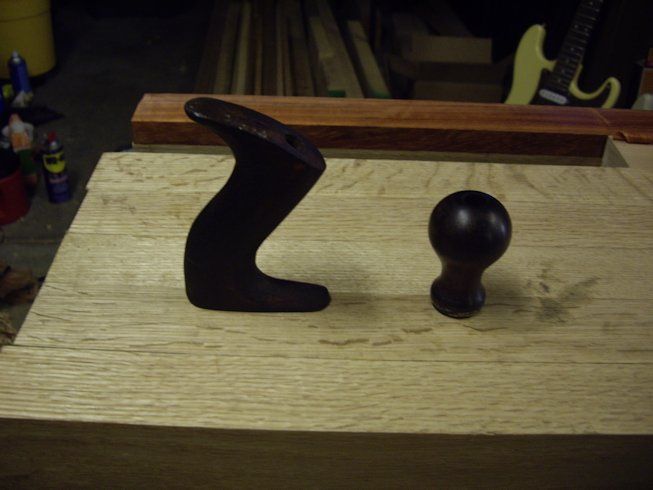 I had a peek at the items in the soak and it is going to need a bit longer. My brew has lost a lot of it's potency and I might end up doing a secondary Evaporust soak if this doesn't get 'er done.
That said it does still have enough juice to lift the rust under what I thought was 80% of salvageable japanning causing it to bubble up and flake off easily. So looks like I will be painting this one. So to help get the rest of the old japanning off I have it soaking in some citristrip right now before going back into the de-ruster.
-- Eric - "I'm getting proficient with these hand jobbers. - BigRedKnothead"
---