More progress on the top today. I finally found a full day off of work to spend a good amount of time in the shop today.
The day started out innocent enough. The plan for the day was to knock down and even out the thickness of all the boards making up the top so it will be easier to level once it is assembled.
As you can see I was less than accurate when ripping the Oak for the laminated pieces..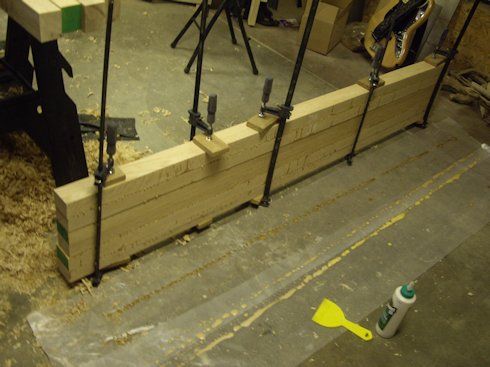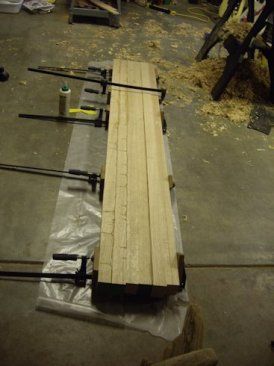 I started out just scrubbing away the squeeze out and the high boards. As I got closer to even with one of the outside edge boards it became evident that I had (despite what I thought was careful planning) laminated the last board with the grain running opposite all the others… Well poo..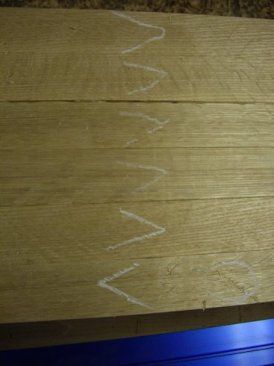 I contemplated this for a bit and figured since it is on the outside and not the middle the only correct thing to do was cut it off and add a new one.
So out comes the circular saw and accessories for a quick run down the top..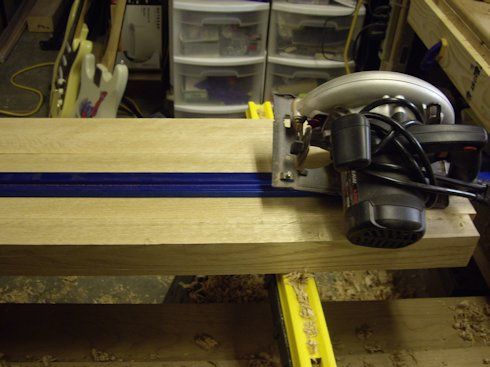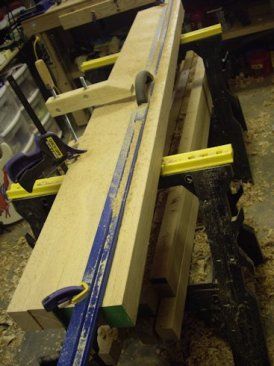 And then my Atkins rip saw to finish up.. (I really need to get on with tuning this guy up..)
With that board removed I have a 9 1/2" slab to even out. I'll re add the missing board between the dog strip and the skirt later on if I think it is needed. I might end up liking this depth (which will come to around 14" when it is all said and done).
A few more hours of scrubbing and the top side of the bench is even and actually almost level! It still has a bit of a dip in the center but that will be taken care of once my No 6 arrives :-).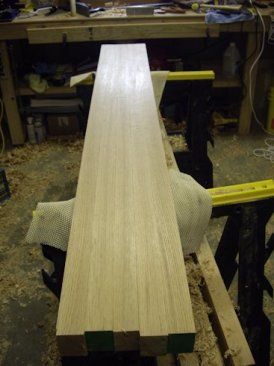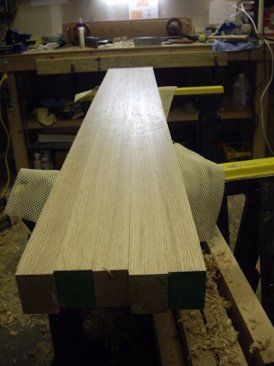 Now.. the other side! which is in much worse shape as far as evenness of the boards..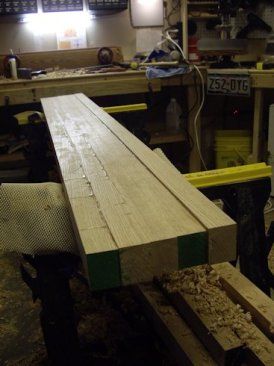 I spent another hour or so scrubbing away at that side and allllmost have it evened out but I'll have to finish that up tomorrow. My arms are tired and the wife misses me so that is all the shop time I have for today.
Thanks for reading and stay tuned for more! Comments and critiques are always encouraged (your comments keep me motivated to keep going!)..
-- Eric - "I'm getting proficient with these hand jobbers. - BigRedKnothead"
---