Not much "Progress" over the last couple days unless you consider a good cleaning of the shop progress (which I kinda do). The place had become a safety hazard and I just wasn't able to focus on anything with all the clutter and dust about so it had to be delt with before moving forward with anything else.
I started out like this..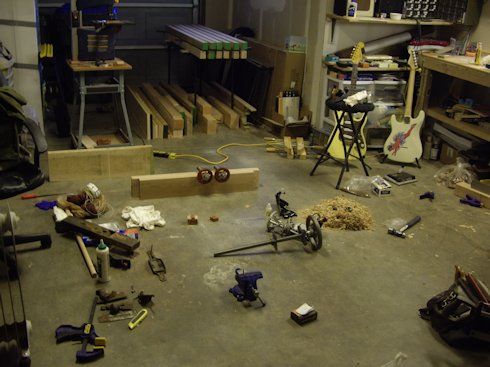 And after a full day of cleaning and re organizing some tools I got it to a working condition..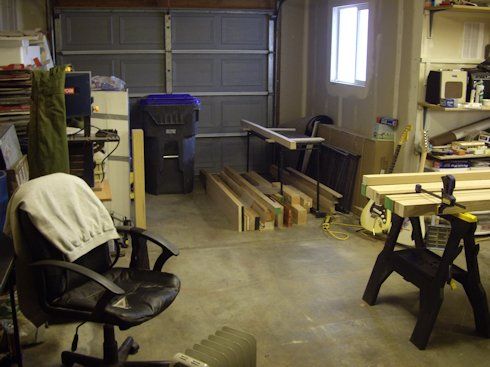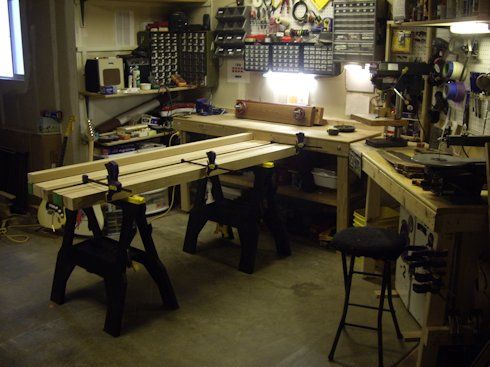 As a side note.. the wife and I visited our favorite thrift shop here in town that we regularly scout for deals on tools and household items. Earlier that day she had mentioned that we need to get me a shop vac.. I agreed but the $50 price tag has been pushing it lower on the priority list until I saw this guy in the corner of the thrift shop..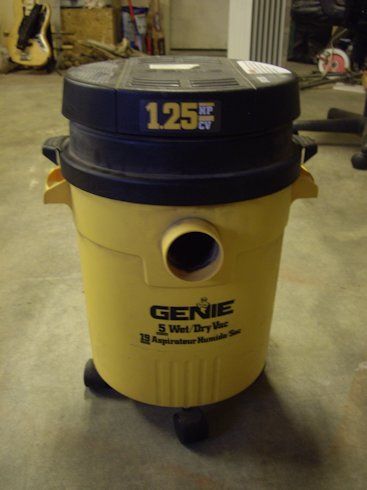 $7 and it was mine. I do need to get a hose and filter for it which may end up making it not such a good deal but we shall see.
Anyhoo back on track.. With the shop clean I finally am motivated (and have the space) to start laminating up the top of the bench. I am however once again torn between having a tool tray and not having one. My latest adventures have shown me that I DO need some temporary storage for my hand tools while working which is pushing me hard towards the tray. That would also allow me to add some thickness to the top since it won't be as deep as before.
Last chance for anyone to weigh in on this issue. I'll be gluing either tonight or early tomorrow. Here are some shots of the rehearsal. I wanted to see how much work needed to be done to get the boards to laminated tightly… not too much but some… time to resharpen some blades and give Paul Sellers method a go! Wish me luck!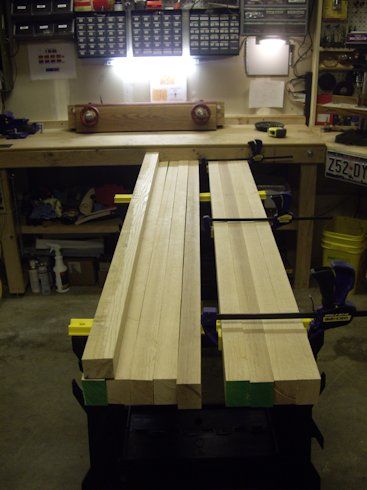 -- Eric - "I'm getting proficient with these hand jobbers. - BigRedKnothead"
---