I finally got off my arse and started to finish up this Moxon vise. I really can't wait to have this guy functional. It will make building this bench a lot easier as far as hand planing goes.
So far both hand wheels are done and ready to go..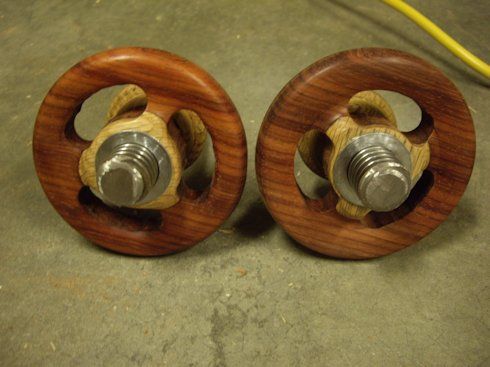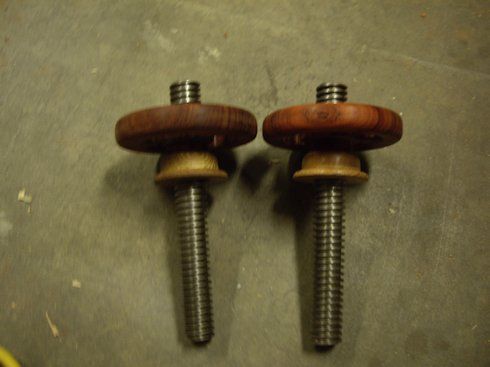 Then I got started gluing up the rest of it. This was kinda a test run for the bench top glueup and I'm glad I did this first. I first tried to dowel the clamp "leg" (no idea what it's real name is) you know.. the bit that sticks out of the back to use with some hold fasts. Well that didn't go so well. I don't have a dowel jig so most of the holes were just a hair off from each other and after about 5 mins of pounding it hadn't yet bottomed out so out came the flush cut saw and I ended up doing it the old fashioned way with no dowels. I'm going to have to fine tune the joint once the glue is dry but it will hold and do just fine.
I also glued a strip of Padouk to the top of the front jaw for no other reason but to purty it up a bit.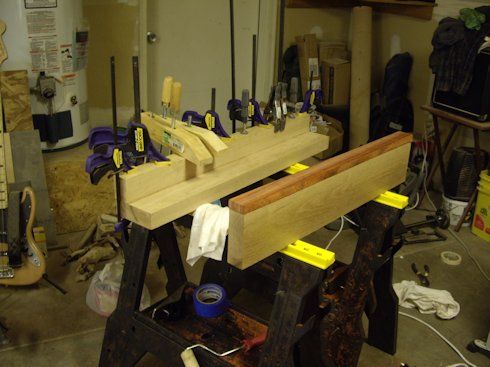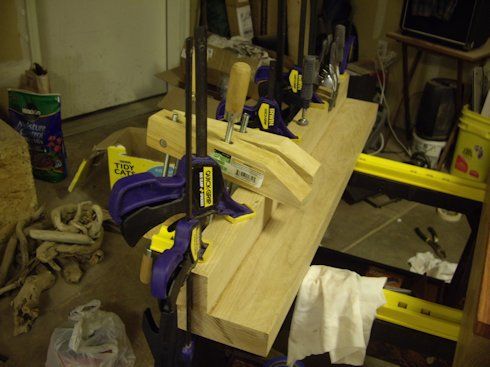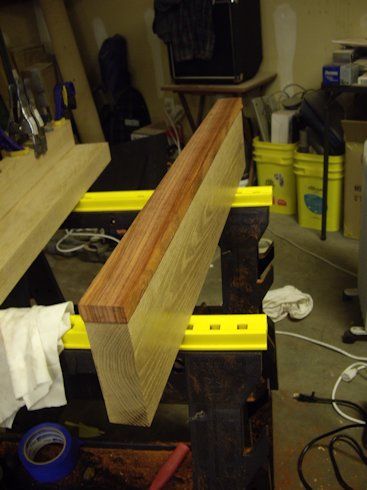 Once the Padouk was setup I decided to round off the top edge ala Schwarz style and again.. to purty it up a bit. No Idea why.. just seems like a good idea lol.
My first time using a spoke shave.. this guy is a lot of fun and went reasonably well and drama free.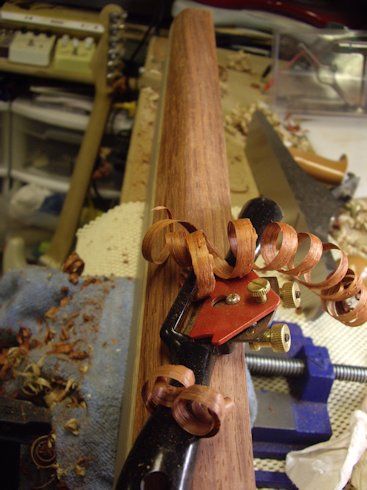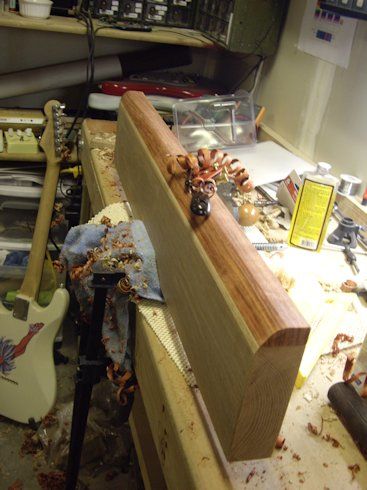 That is where it sits right now. All that is left is to drill some holes and assemble it then finish and add some leather to the jaw. Stay tuned!
-- Eric - "I'm getting proficient with these hand jobbers. - BigRedKnothead"
---