So, have you ever wondered how to plane a large piece of wood for a work bench without a workbench? Yep, me too lol. This was another day full of learning. Lesson one was that the blade I had on my band saw was too wide to cut the hard wood and that was why I was having so much trouble with drift. Number two was that my Bucks Brothers 6 1/2" block plane is actually a decent little worker now that I have tuned it up. Lastly… it is hard as hell trying to face plane 36 X 5 3/4 X 2 oak without a way to secure it. I needed to take the thickness down to 1 3/4" or as close as I could get and flatten the faces so it will close up nice and tight.
What I ended up doing was attaching a wood clamp to each end fo the board and set it flat on the floor and shoved it up against the wall to act as a plane stop. That worked pretty good for the long horizontal strokes but when I switched to cross grain it wiggled too much to be useful. Luckily I have a very helpful wife who volunteered to stand on one of the clamps to hold it still lol. That was a sight.. a pregnant woman standing precariously atop a 12" wooden clamp. So between the 2 of us we go them planed flat and down to 1 7/8" thick. 1/8 " fatter than I had hoped but I'm calling it close enough.
I also got started on the second hand wheel. I cut out all the pieces and they are gluing up as we speak. I should be able to finish those up tomorrow and maybe this vise which will then allow me to get started on the rest of the bench finally!
Here are today's progress pics and a giant pile o' shavings made by one cheap but usable hand plane…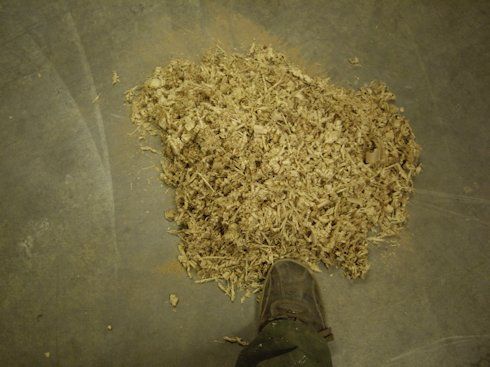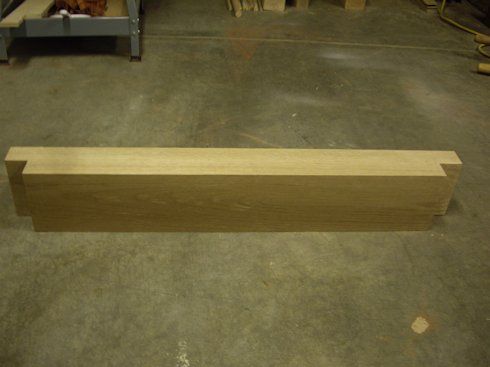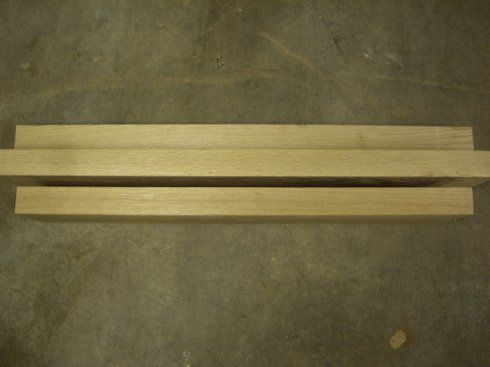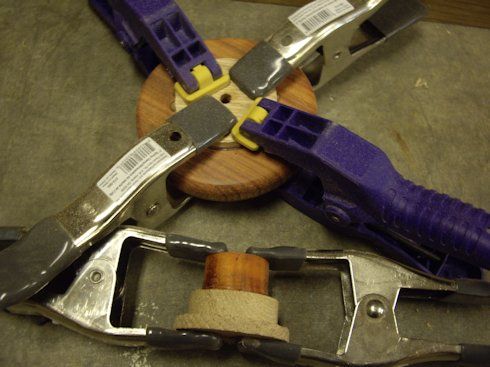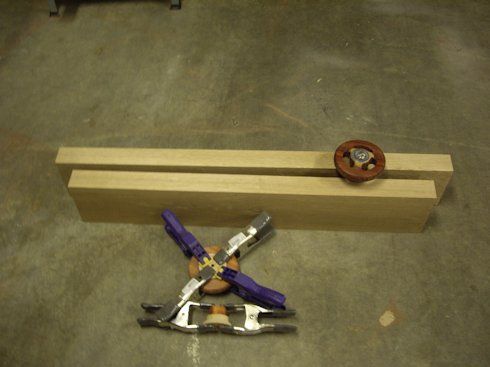 -- Eric - "I'm getting proficient with these hand jobbers. - BigRedKnothead"
---