The last update was pretty brief and short of details so I hope to make up for it with this one.
I just finished up 1 of 2 wooden handwheels for my Moxon vise. I decided to go with wooden ones instead of cast iron for 1 simple reason…. they would be free lol. Well sorta I did already pay for the wood but it is mostly made from scraps and a chunk of the padauk I bought to add contrast to the bench with.
I cut the main wheel out on the band saw and used a hole saw set to cut out the smaller rings from oak and more padauk. That is where the simplicity ended. While those were gluing up I used a small left over piece of the acme rod to make a homemade 1" 5tpi ACME tap to tap the hole with.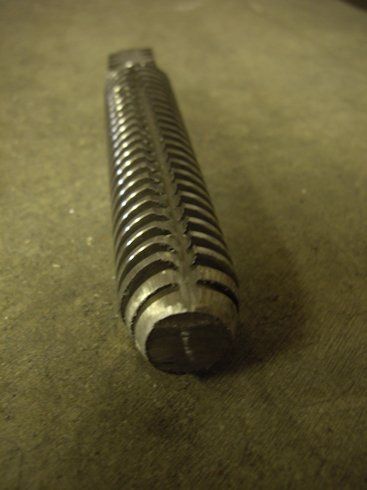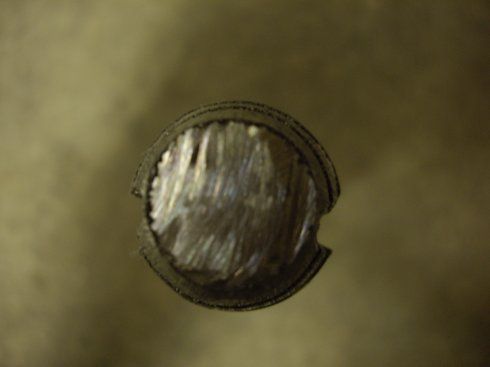 This is the test threading into some crummy cedar scraps I had laying around. I figured if this stuff would hold a thread the padauk would be no issue at all. As you can see it holds nice and tight!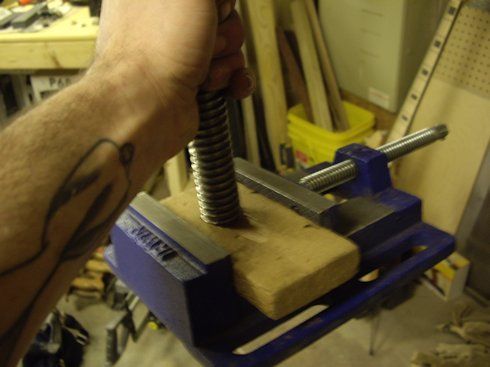 With that done I could get back to the wheel it's self. Gluing up..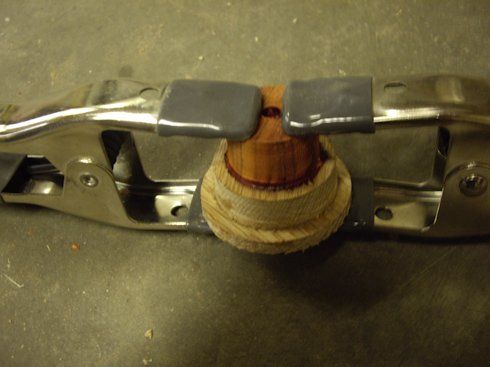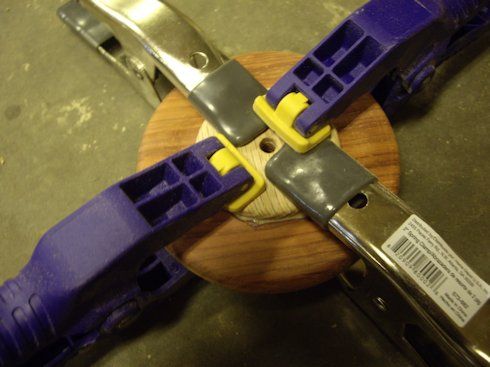 I let that sit over night and today after work I chucked it into my drill press and drilled the spokes with a forstner bit and sanding drum. I then started to sand it smooth.
That part was fun and went pretty quick which then left the scary part.. tapping the hole. I wasn't sure how this was going to turn out and for all I knew it was going to end up destroying the wheel but this was the plan and I just had to see how it went.
As I started it began pulling the grain up and chipping it off a bit around the hole opening. At this point I almost gave up in frustration but I decided to press on and see how this would play out. I went slow only turning a quarter turn at a time then backing out the tap to clear the threads. It probably took about 15 mins to get the hole completely tapped and it spins really smoothly!
This only left dealing with the chipout issue. I then had a stroke of inspiration and chucked up my 1 7/8" forstner bit and simply shaved down past the chipout section. Boom! Problem solved.
I had originally planned to make the hub and wheel on solid threaded piece but after the problems I had tapping just the wheel I was in no mood to attempt it on the hub. I decided to just drill it out to the full 1" and use it as the free spinning washer portion of the vise assembly.
Back onto the drill press they went to get final sanding and a coat of bees wax and here it is all purtied up..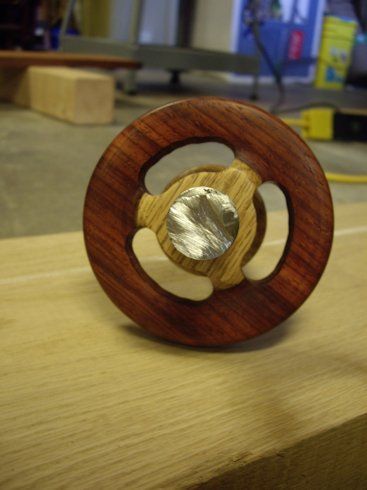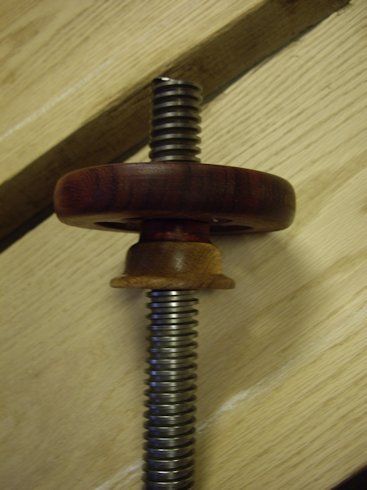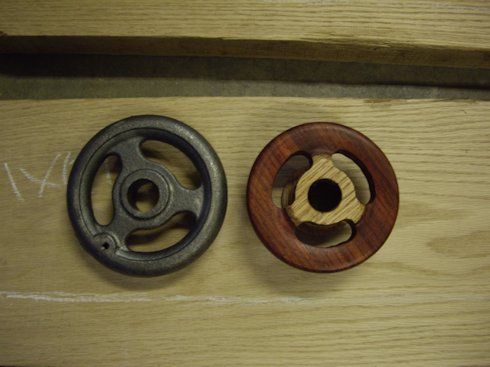 Now all I have to do is make another one JUST LIKE IT! I wish I had done both at the same time now lol…
Feedback is again.. always welcome! Thanks for reading.
-- Eric - "I'm getting proficient with these hand jobbers. - BigRedKnothead"
---