Just a quick update before I leave for work. I was trying to clean up one of the legs last night with a hand plane and realized this is not an easy task without a vise of some sort. That prompted me to start building the Moxon vise that is in the plans for the bench first. I can then use it to help build the rest of the bench.
I'll get more detailed into the process once it's finished but here is some teaser shots for you guys.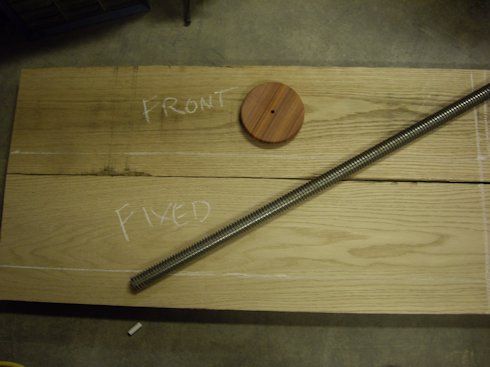 Stay tuned more to come!
-- Eric - "I'm getting proficient with these hand jobbers. - BigRedKnothead"
---