I finally got fed up with tripping over things and wading through a sea of saw dust last night. That was all it took to finally clean up the mess made by the ripping process and reset to start on the base.
After sweeping up and re-stacking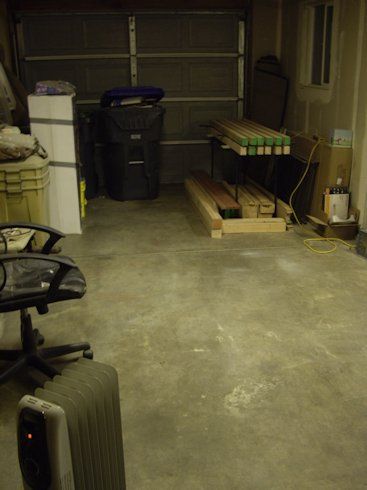 Still need to clean off the wall benches though!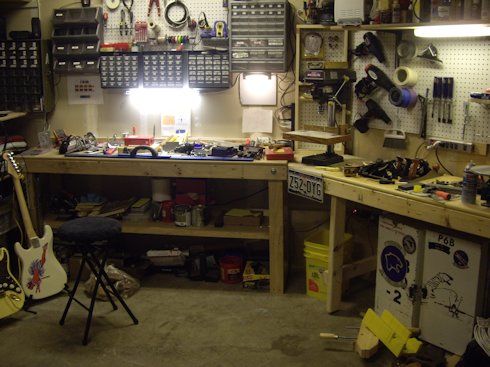 As I was re-stacking the lumber I noticed some issues with the 4X6 fir posts I had bought for the legs. I went with those because
A) They were inexpensive and easily acquired at Home Depot.
B) They were a nice heavy size and should be easy to use with little dimensioning involved and no glue ups to do.
I guess I was careless at the store and failed to inspect the wood close enough after they cut them to a rough size for me (so they would fit in my car). Last night as I was moving them around I noticed a rather large cavity going up the center of one of the legs. It extends almost the full length and has started to blow out the top face of the leg. As far as I can tell this chunk of wood is worthless as a leg unless you guys know of some kind of wizardry to fix it.
After noticing that I had a closer look at the other legs and none of them are very clear at all. All of them have hairline cracks, sap runs and knots or all three at once.
Now I have to rethink my base. I guess I could use these to make a couple saw horses and hunt down some better wood.
Any Ideas?
Pics of the culprits..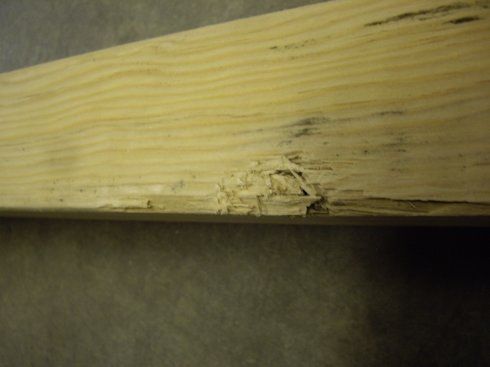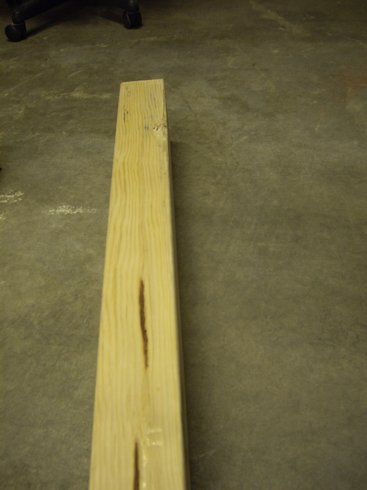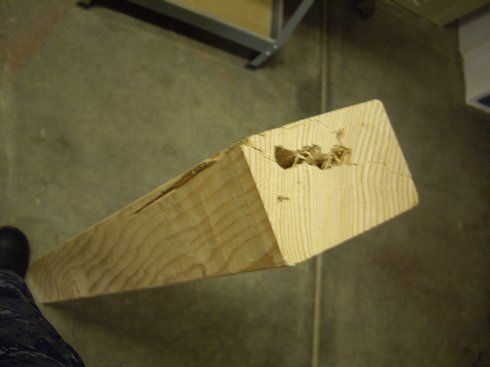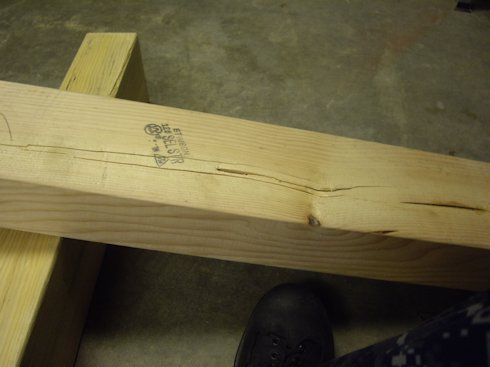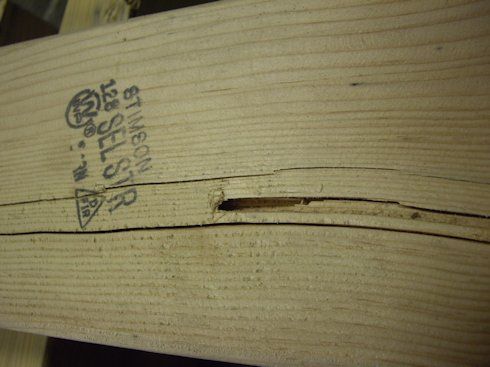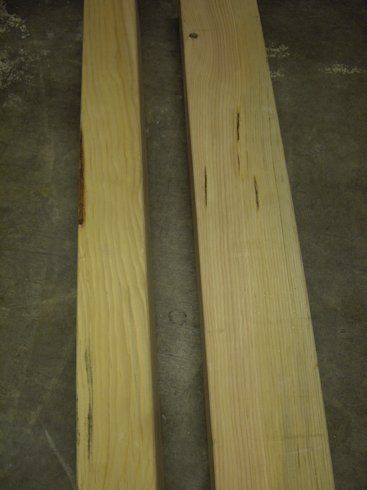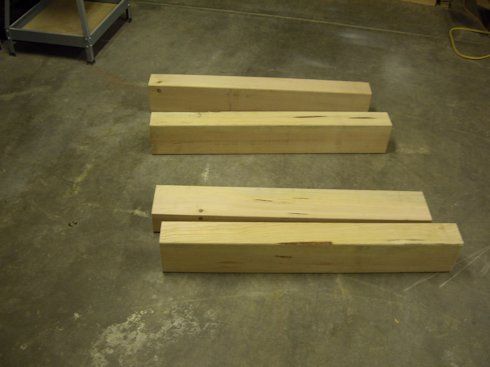 I have decided to spend the night sharpening my planes while I think on this.
Also I have a couple other questions..
Is there a minimum thickness for the skirt? My top will be around 2 5/8" thick once planed flat. Everything I have read about the end cap and skirt they always seem to be closer to 4" thick. Is that just a looks thing or is there a structural need for that?
Why is there usually only an end cap on one end of the bench and not both?
When laminating the top do I need to make sure all the grain is the same direction? I would think opposing grain stackup would be more stable I just worry about the planing process.
I think that's about all I have for now.. I am sure there will be more questions soon lol.
-- Eric - "I'm getting proficient with these hand jobbers. - BigRedKnothead"
---