Spent the day piecing together and cutting iron for the wagon vise hardware and skid. As I had mentioned in the previous post this is what I am getting my inspiration from…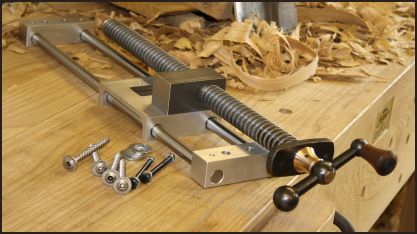 I am using the same hand wheel as on the leg vise just a smaller diameter. I have also added a tapered copper fitting to the end of the screw that fits into a bearing that will be pressed into the wood under the table to add both stability to the screw and a bit more of a smooth crank.
I wasn't able to get any of the welding done today but should be able to get 'er done this week sometime. Here it is mocked up. If you notice the gap between the 2 angle brackets on the bottom. They have been drilled 1 size larger than the rods and sandwiched between them will be a poly cutting board bearing drill to the exact diameter of the rods. Should work just as good as a Teflon bearing with a bit of wax added.
Here is today's stopping point and a group shot of the 2 vises… you will also see how much of that 6' threaded rod is left…. Moxon anyone?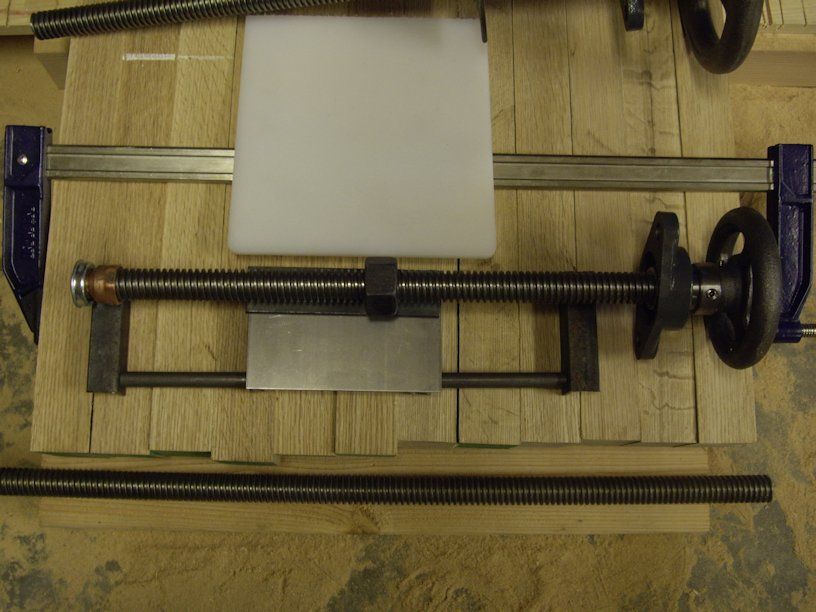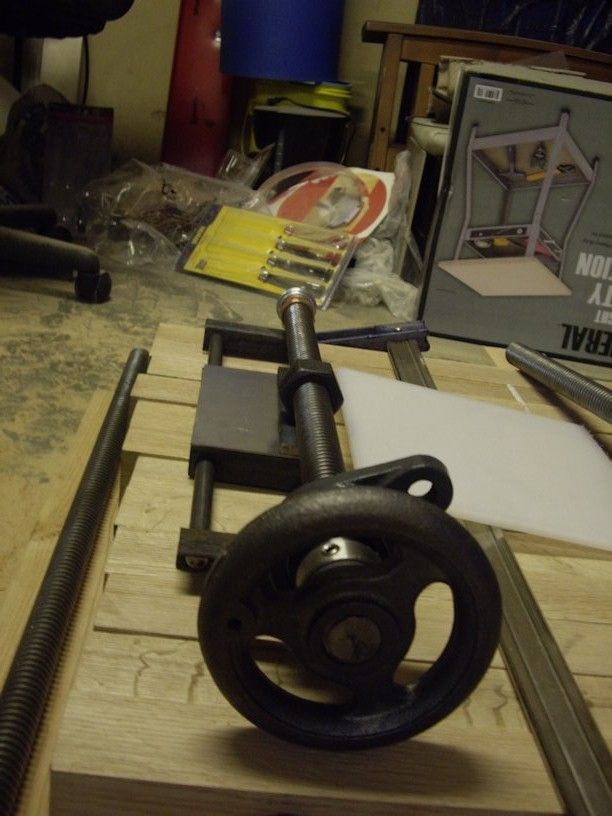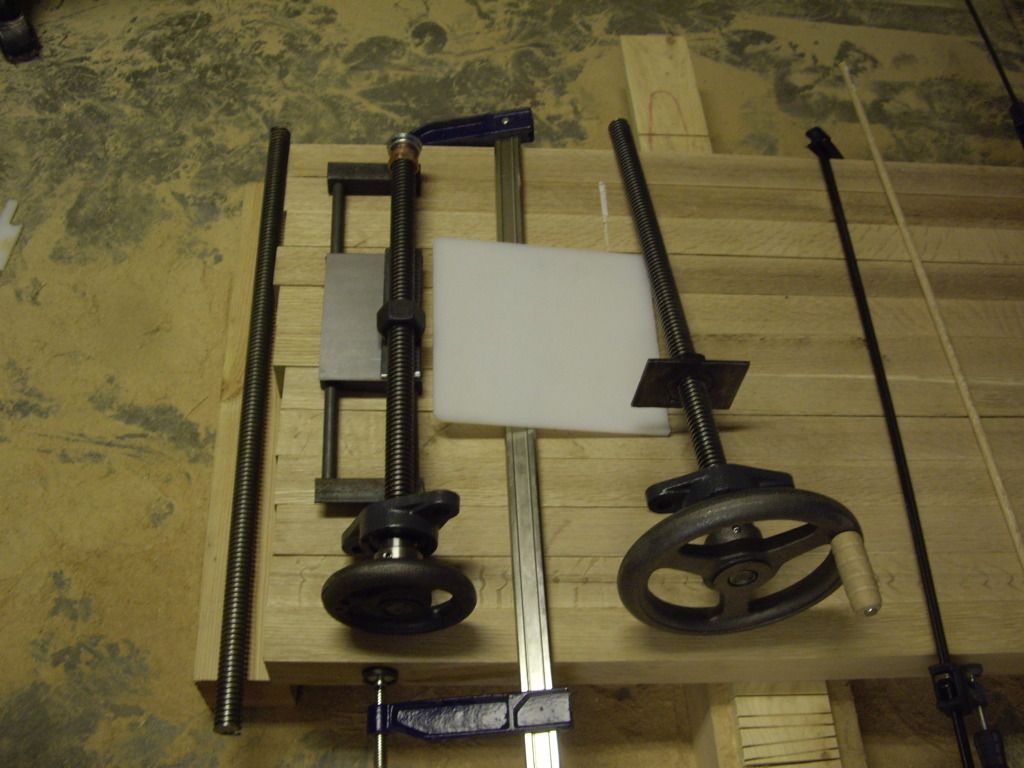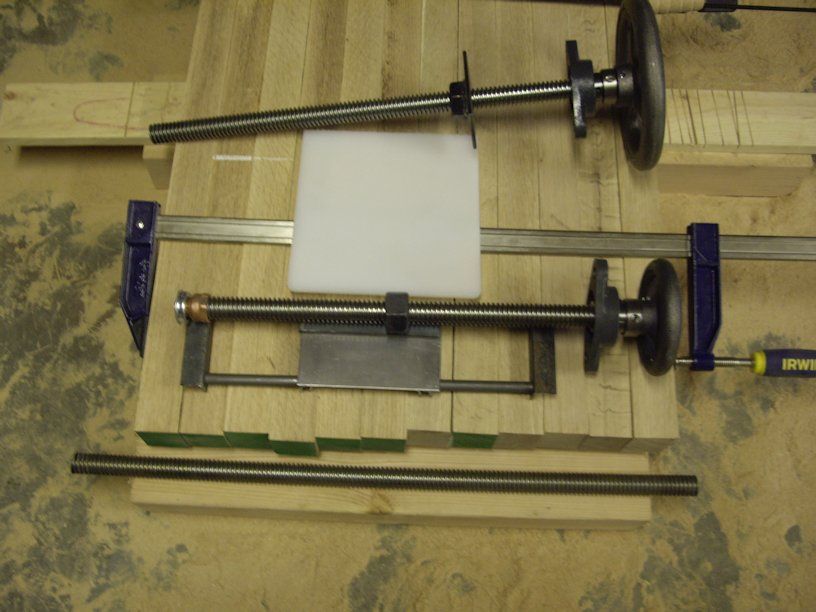 -- Eric - "I'm getting proficient with these hand jobbers. - BigRedKnothead"
---