FINALLY! Finished rough dimensioning of the wood for the top. In the process have become good friends with my Skill Saw.. even though it is only the cheap 12A model it is a beast and a work horse lol. I have also decided to cheat and count it as a "had tool" since I hold it in my hand and push it with my hand lol.. so this is still mostly hand tool built so far!
Rough dimensions of the top are 2 5/8" X 23 1/2" x 75" and that will reduce down a bit after I smooth the faces for glue up. I could have made it a bit bigger if I hadn't screwed up the first 4 cuts with the skill saw (yes.. there is a learning curve.. and no, you can't cut a straight line free hand. Don't even try lol). But over all I am VERY happy with that size. I have decided to make it a split top since I have more width than I had originally figured I would have. Which again begs the question.. tool tray in the middle or a sliding plane stop? Or both? I have to think on this.
Here are the pics of the dry run on the top and a pic of the HUGE mess I have made of the Garage that needs to get cleaned up before I do anything else. It's an accident waiting to happen.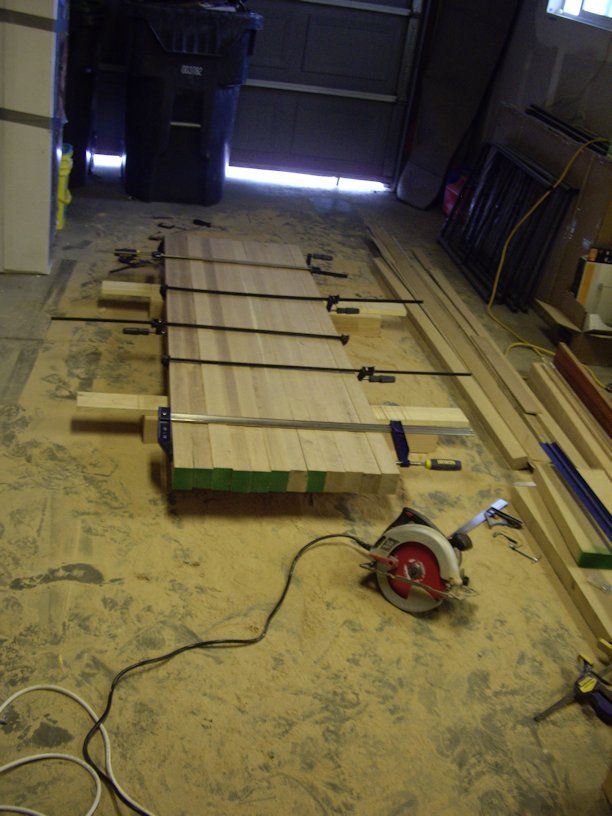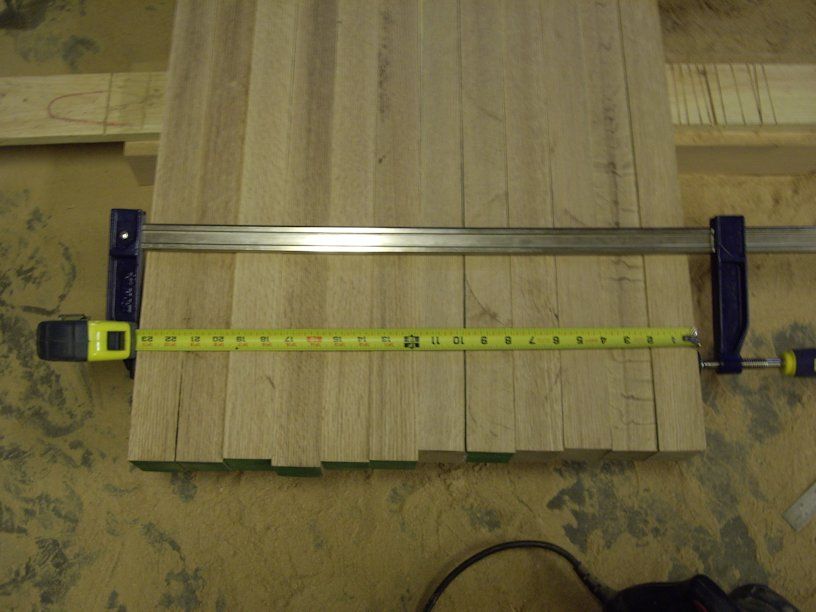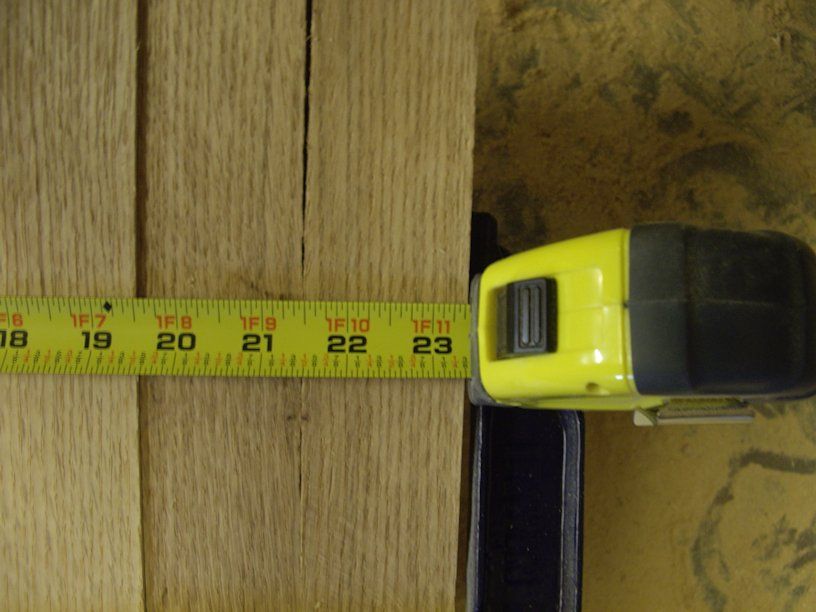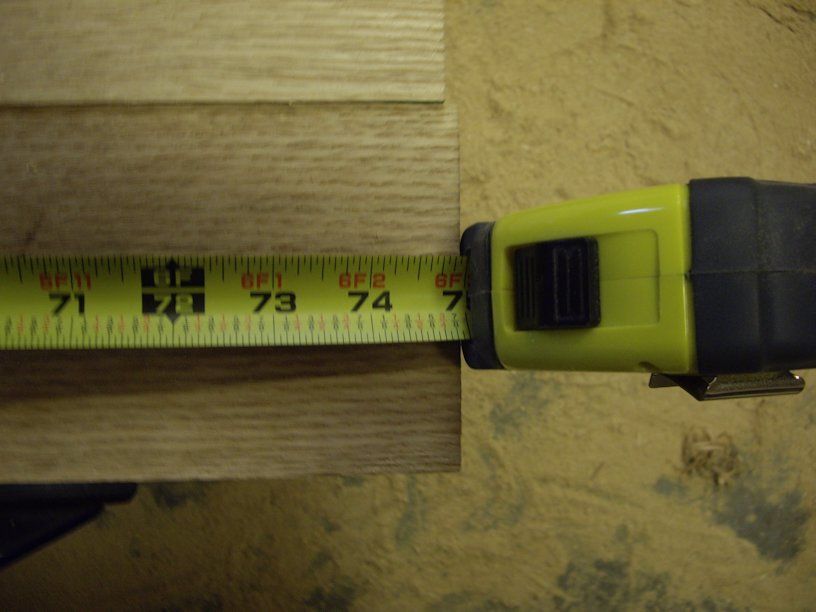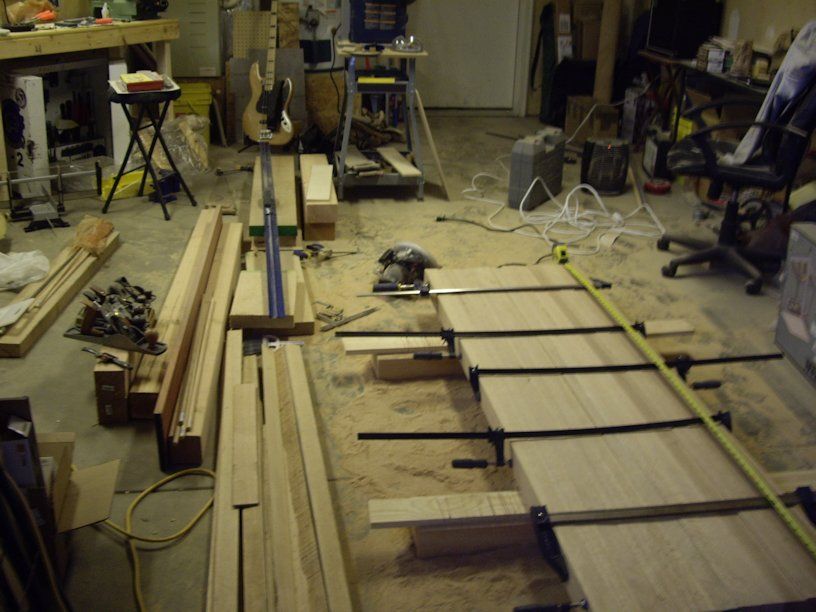 I have also settled on the design for the wagon vise. It will be loosely based off of the Maguire Wagon vise with a bit of the Benchcraft vise tossed in. Stay tuned for more on that.
Here is the Maguire vise for those who have never seen it (I'm probably the only one).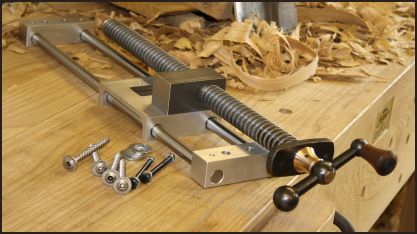 I value any and all feedback from you guys so keep it coming! Thanks for reading.
-- Eric - "I'm getting proficient with these hand jobbers. - BigRedKnothead"
---