After a bit of hemming and hawing over how to rip this wood to size and exactly what size to rip it to I have finally started to cut wood!
I measured them all out and I can either get a 16" top with a 3.5" thickness or a 24" top with a 2.5" thickness ao I have decided to go with the wider thinner top with a tool tray. I am still trying to decide on a tool try in the middle or a plane stop in the center with a tool tray on the outside. Anyone with experience with those please let me know the pros and cons of both options..
It has been a learning day for sure. This is the first time using a circular saw in about 20 years and also the first time ever ripping rough cut lumber to size. I have a system now and it's working pretty good. I was able to get about halfway through before I had to go and get some medicine for the wife who is either having some pregnancy issues or is just plain sick. Shoudl be finished up tomorrow and be able to start planing the faces and gluing them up. It's a 3 day weekend for me and my goal is to have the top glued before work on Tuesday.
And of course I had to document the first cut of the workbench :D
More to come!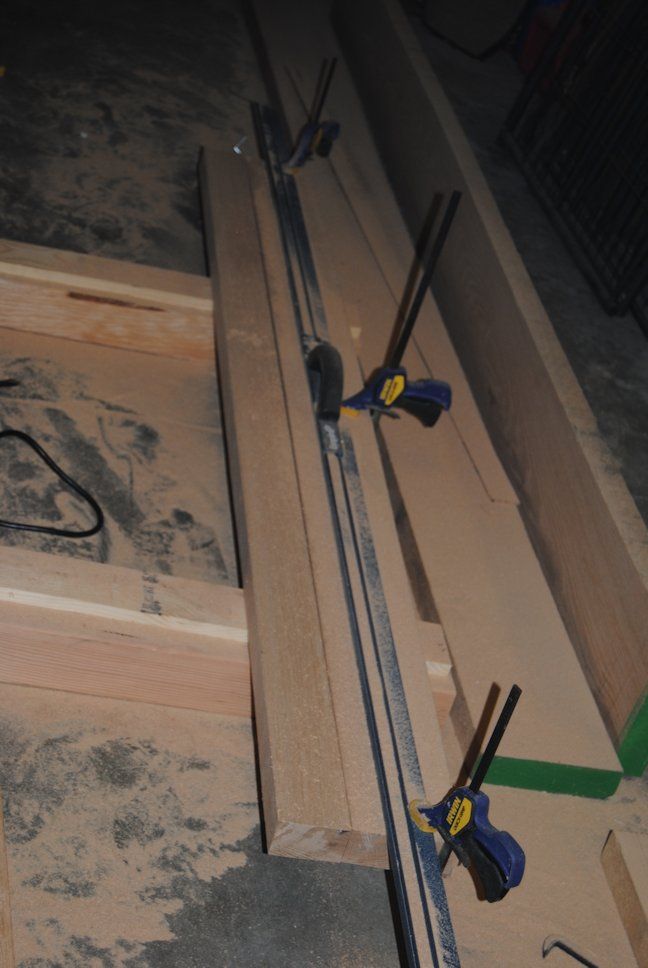 -- Eric - "I'm getting proficient with these hand jobbers. - BigRedKnothead"
---