I spent the morning at the drill press working my way up 1/16" at a time from 1/4" up to 1" for the screw to feed through into the hand wheel. The larger the bit got the more difficult it became but if you go slow and don't try to force the press it goes pretty smoothly.
Make sure you have your pilot hole absolutely centered before you drill. Mine was oh so slightly off and it became very noticeable the larger the hole got and that took some doing to mill it closer to center. I'll pretty that up later but it functions VERY smoothly and I haven't even greased the bearing or nut yet.
Here is my Not-So-Benchcrafted Leg Vise setup… and the mess I made at the drill press.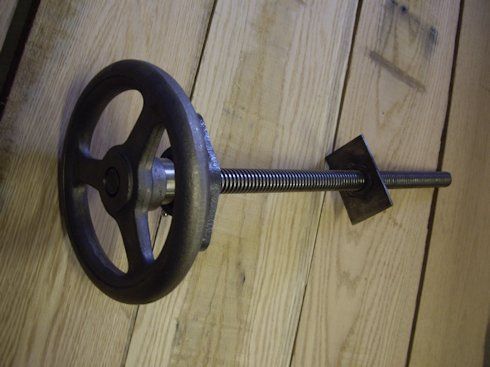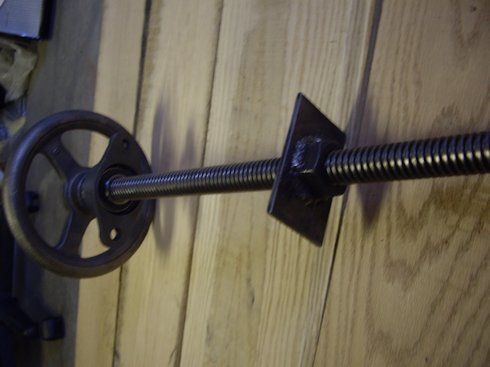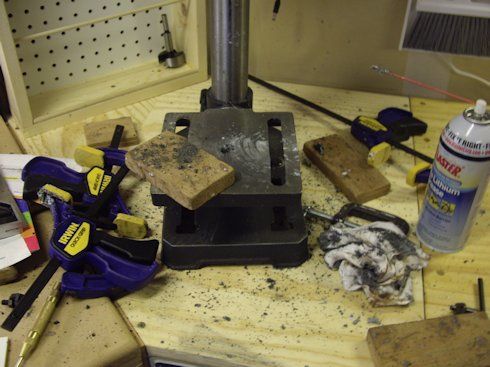 Next up for today is to get the wood either ready for milling or milled. Depends on how much I have to do to get the band saw setup and wheels balanced.
Thanks for reading.
-- Eric - "I'm getting proficient with these hand jobbers. - BigRedKnothead"
---