I visited my local orange store today and picked up the materials for the base. I am using 4×6 Douglas Fir for the legs and 4×4 DF for the stretchers. I had to have them rough cut them to size so they would fit in my car and I might still need to go back and get a bit more but this will get me going.
I also got a new toy. A 9" bandsaw to help with some of the ripping. I was trying to avoid using too many power tools on this but I don't think I am up to ripping by hand 8/4 red oak and I have been wanting a band saw for a while so this was the perfect reason to finally get one. It's just a Ryobi but all the reviews are positive so I'mma gonna give it a go.
I also made a quick stop at the lumber supplier that I got my oak from to have a look at their on hand selection of exotic woods. I eyed a VERY nice looking piece of Padouk that found it's way into my car. I'm going to use it here and there for accent wood. I is 3 b/f total 1" x 6 1/2" x 6' 3" ish in size and has a beautiful grain on it.
I also test drilled a center pilot hole in the hand wheels and cast iron is surprisingly easy to drill into so I am off to my closest HF to get a set of bits that go up to 1". This is going to greatly simplify the vise installation. As promised I will make a video of me drilling the 1" hole in the wheel so if you guys want to build a not-so-benchcrafted leg vise you can see how I'm going about it.
That's where I am at now. Looking to start planing and ripping either tonight or first thing tomorrow morning!
Here is today's haul and as you can see there is a workbench in there somewhere… now we just have to start finding it.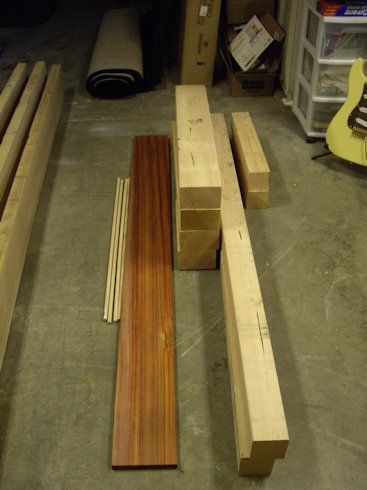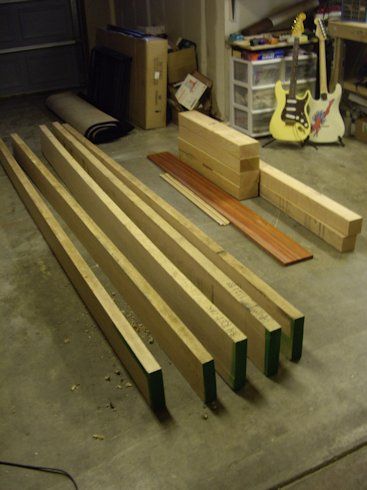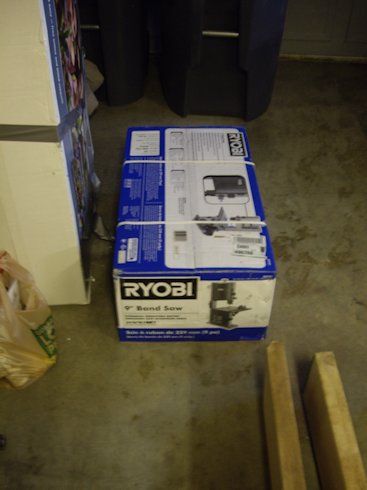 Feel free to comment hell even make fun of me here. I appreciate any feedback I can get!
-- Eric - "I'm getting proficient with these hand jobbers. - BigRedKnothead"
---