I am not much of a fan of football so today's game I could give fewer you know whats about. So I spent the day in the shop finishing up my cheepie plane tune up. I got the blade finally honed and sharp. I then sanded the paint off the sides since I had scratched it up a bit I also removed the paint from the area where the blade contacts the base. The back of the blade is bare but there is a coating on the top side which doesn't seem to interfere with anything so I left that alone.
Once reassembled and blade depth set I grabbed a scrap piece of pine and tested it out and I have a couple "money shots" for you guys. This little guy has turned into a usable tool to add to the shop surprisingly so I am pleased with the work I spent on this.
Here are the after pics..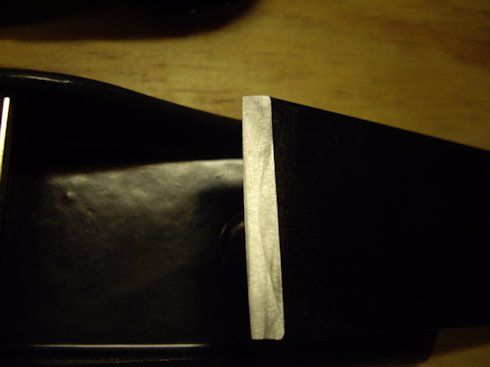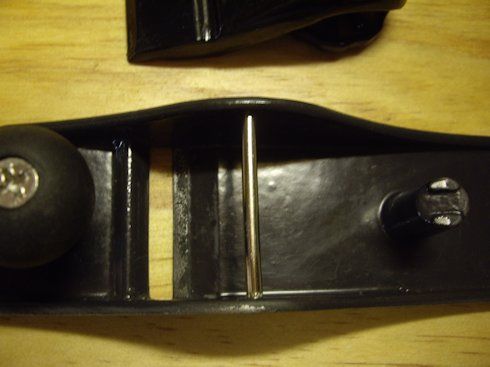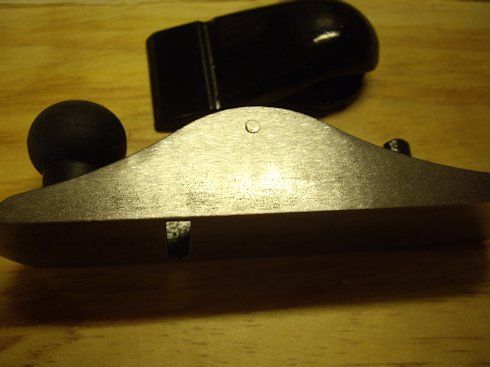 Money Shots!! My first full length paper thing shaving!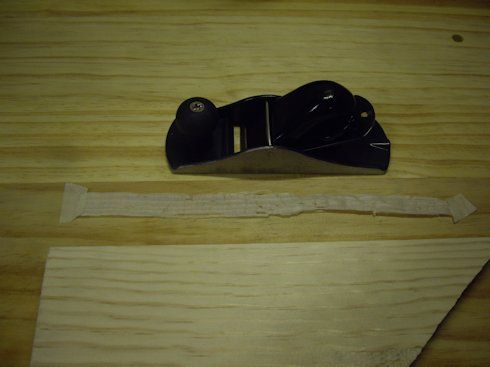 Now since that went so well I felt a little better about purchasing another Buck Bros plane. This one actually got some decent reviews online and from what I have read it just needs a couple tweaks to make it a good little "learning" hand plane (the wordage used in multiple reviews). It is a 14" "No. 5" Jack Plane for $34.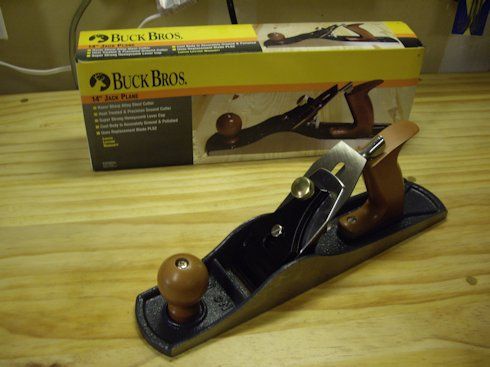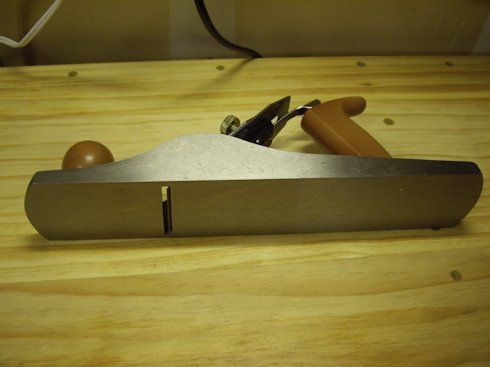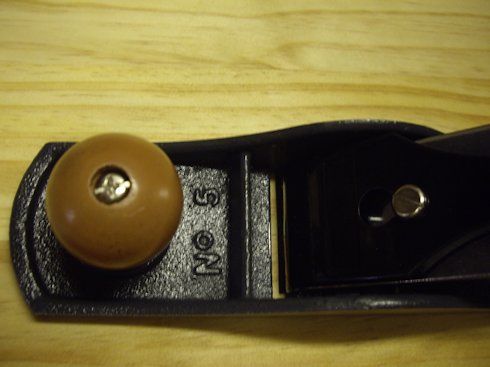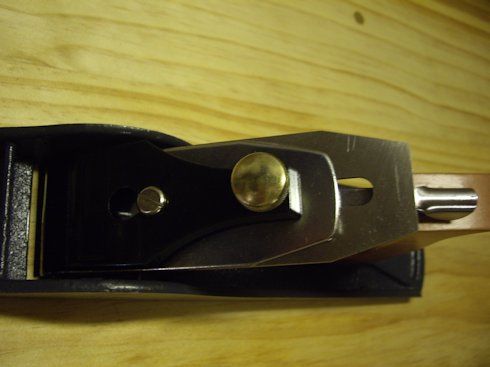 I haven't had a chance to use it yet but, first impressions are that it seems to have good "bones". It is superior in quality to the other BB plane I just finished tuning and has a lot of features you find on some of the more expensive models. So for under $40 I have taken a chance on it and we shall see how it goes. I still need to hone the blade and clean off the shipping goo from the bottom and sides. I'll update you guys on how it works.
I am still waiting on my new model Stanley No 4 to arrive (supposed to be here Thurs). Again full review once that arrives too.
Till then these "Bros" will be what I have to work with..
Another find from this weekend is a cross cut hand saw from our local thrift shop. We were in there Saturday looking for baby stuff and some maternity cloths for the wife and I spotted this among the detritus laying about. The handle needs some work and the blade needs to be cleaned but for $3 it cuts good and fast so it's a keeper.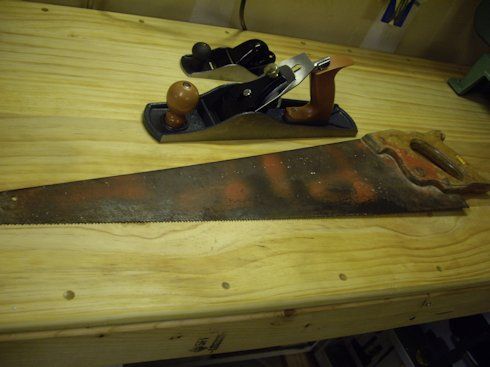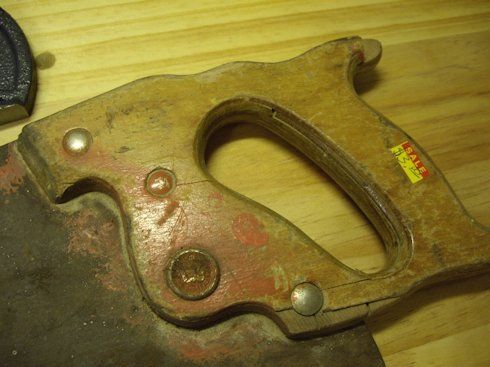 Does anybody recognize this emblem? Is it a clue to the brand? I figure it is just a random cross cut saw but ya never know..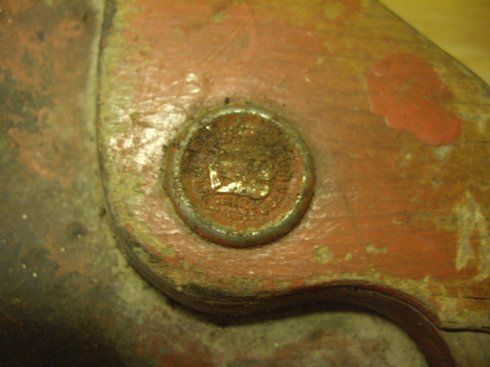 It seems I am on my way down the rabbit hole and keeping to your warnings I have resisted the urge to start trolling flea bay but…. that might not last long!
-- Eric - "I'm getting proficient with these hand jobbers. - BigRedKnothead"
---