As I mentioned in the first post of this series. I already own 1 hand plane. It is a Buck Bros 6 1/2 block plane from Home Depot. I purchased this when I was building my first workbench to join 2 pieces of Pine stair tread to make up the top. I knew nothing of hand planes and how they worked and figured a plane was a plane.
Well, it was soon evident that that wasn't the case. This little guy was very difficult to work with. Only cut in the center of the blade and it took forever to get a somewhat decent flush joint. I chalked it up to inexperienced user error at the time. Fast forward a couple weeks and after reading up on the forums I quickly realized I had bought perhaps one of the worse hand planes on the market. No wonder I couldn't get a flat surface to save my life!
So now that I am waiting on my 9 1/2" plane to arrive I figured I would see what I could do to tune this little guy up to something usable. I figured if it is still a POS when i finish then no harm no foul but if it ends up usable I just added a tool to my box.
Here is the suspect..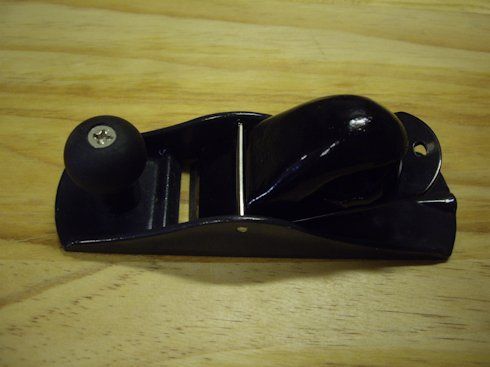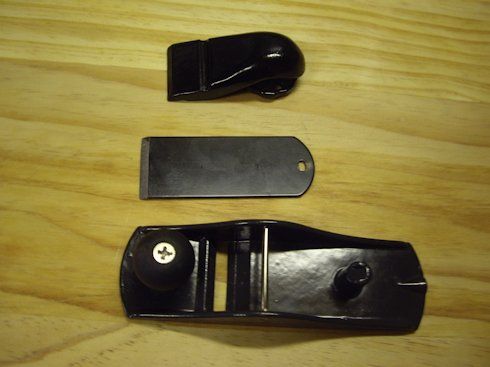 So the first order of business was to check and see how flat the bottom was. I set it on top of a metal straight edge and checked for light. Lets just say you could read a book by the amount of light it was letting through. So I took a page out of my guitar repair book and went about leveling the bottom in a similar fashion that I use to level guitar frets.
First I marked the bottom in a criss cross manner with a sharpie and set up one of my leveling beams. It already had 220 grit applied to it so I figured I would start with that.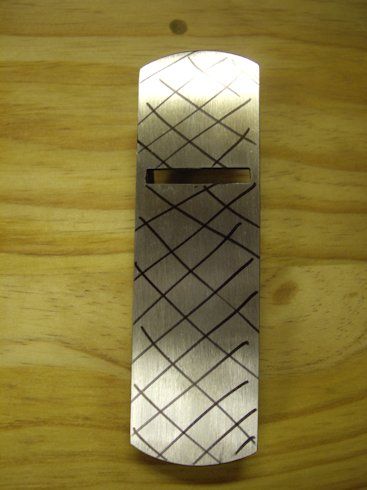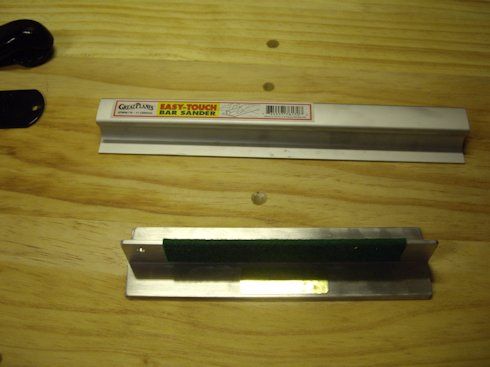 After a couple minutes I had a look at the bottom. All the high and low spots should be evident by now. The left over sharpie are low spots and where it has worn off are high. You can see clearly how out of level the bottom was just by the first pass.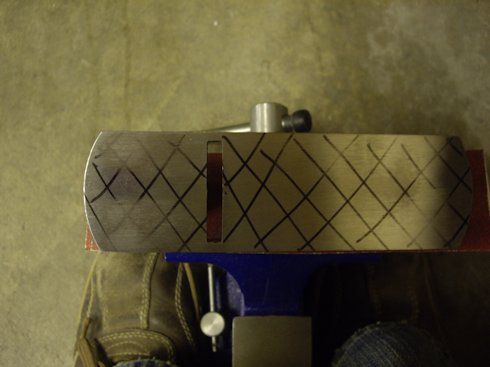 I then changed out the sand paper for 80 grit to really clear some material.
This is after 1 hour.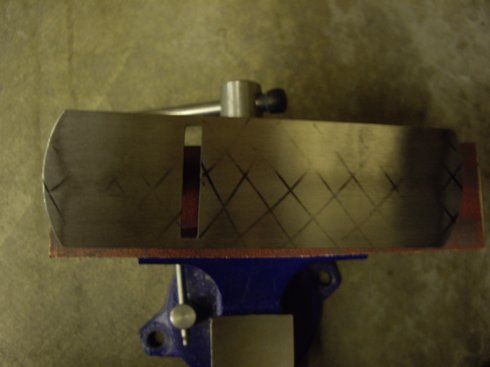 2 hours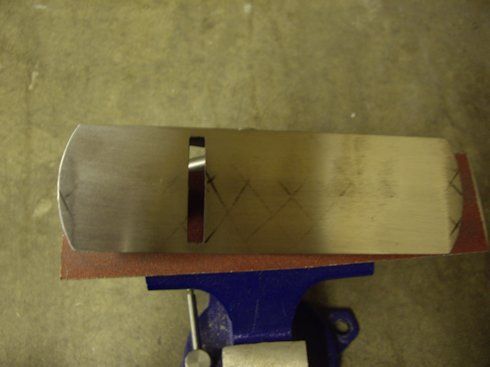 and finally 3 hours later I am finally almost level. Just one stubborn low spot to the right of the slit.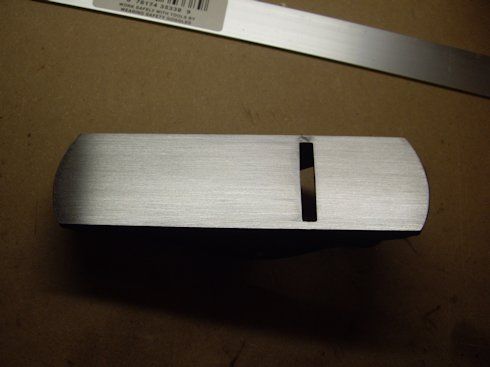 That little spot took another hour and a half of sanding and a couple fresh sheets of paper to get to the point where i was seeing scratches form on the sharpie marks. Close enough for me.. plus my arms were getting tired lol.
I then set up the bar with 400 grit and started polishing the base. I did this in progressive grades up to 1500 grit. Here is the result of that. I could shave in this mirror!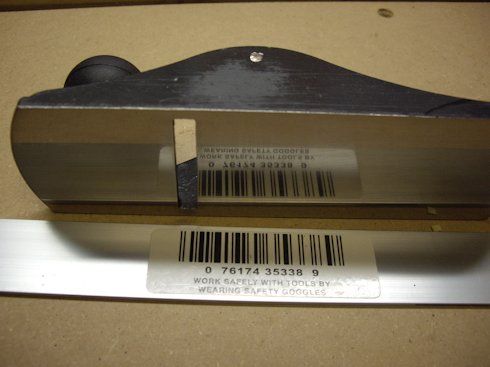 Now I am getting to work on the blade. Just picked up an oil stone and have spent most of the night putting and edge on this thing and I am about 80% there. The two edges were lower than the center (hence why it only cut in the middle of the blade). Once I have a clean bevel I'll start honing it on the fine side of the stone. That will have to wait until tomorrow.
Here is where I left off tonight.
Before..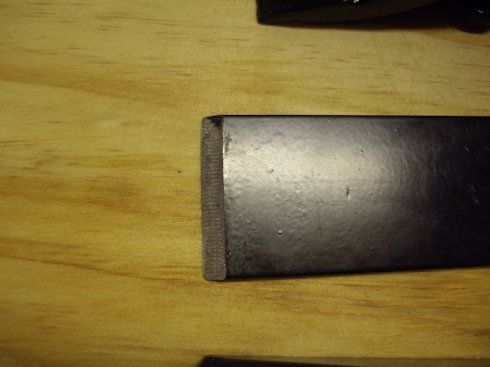 Progress so far tonight..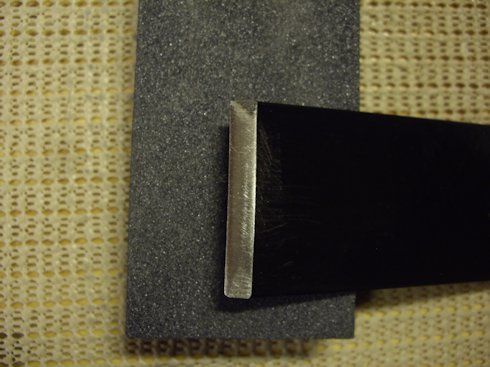 As always thanks for reading and feedback is encouraged!
-- Eric - "I'm getting proficient with these hand jobbers. - BigRedKnothead"
---