Work has kept me pretty busy this week and I haven't had time to do a proper sketch of the bench as I have it in my head but, I did have a few minutes tonight to toss together a small "scale" model of the basic shape and function of the flip top design I have in my head.
Basically it rides on a central pivot rod with dowels (probably steel or hardwood.. haven't decided yet) to keep the top aligned when secured together. I am still working on how to secure it. I am tossing around the idea of making the central pivot a screw with a wheel crank on the end of the bench. This would do 2 things..
1. Make the flip portion cinch up against the other half tightly
2. Would make the split portion of the bench into another vise type apparatus that can be used with bench dogs for horizontal clamping etc etc in the center of the bench.
Drawbacks of that are that the screw would have to be one hefty screw to hold the weight of the top alone while "flipping". I plan on making a trip to my local Fastenal and pricing out some 3/4 to 1" threaded rods for the vises and will see what they have there as far as a pivot screw devise they may have.
Other options are placing recessed latches on either side of the top to latch it shut with and making the central pivot out of plumbing pipe. This would be cheaper and probably easier but might interfere with side clamping if the latches aren't done just right.
That is all to be worked out once I can get some real planning and pricing done.
So here is how it functions in very crude form. They are in order from wood top to metal top. Note the dowel in the center acting as the pivot and the toothpicks are the alignment dowels (not aligning the model very well admittedly lol).
The black square is the wagon vise, the blue triangle is the machinists vise and the other blue square is a side vise. I may end up trying my hand at a leg vise instead but I need to do more reading ont he pros and cons of both types before I make that decision. I may do both.. on on each side of each other.. hmm…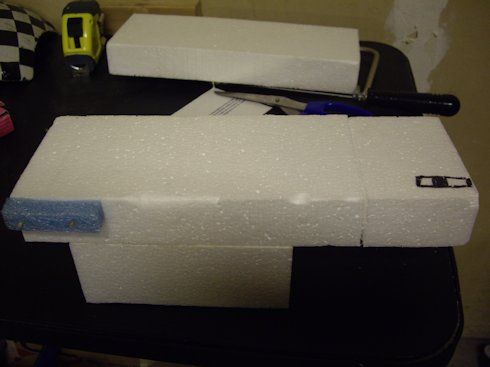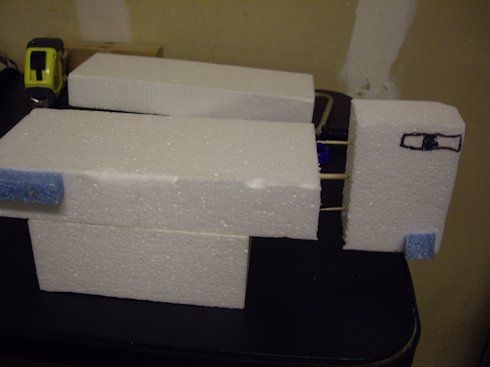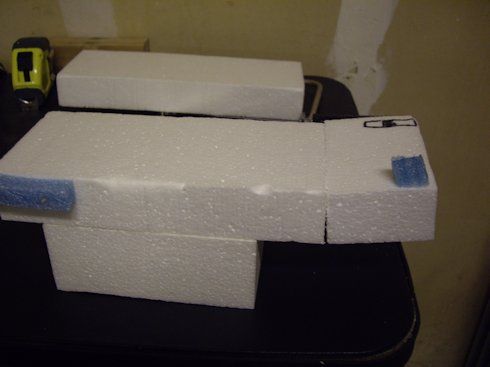 I am also researching hardwoods for the laminated top. I live in the PNW.. you would think that would be an easy find around here but I have found only a couple suppliers within an hour of my house on Whidbey Is that I plan to have a look at and price out some lumber. Figuring BF is new to me so this could get interesting. That trip will have to wait till my tax return is here and I can get a buddy with a truck to help me out. I am not fitting too much lumber into my 4 door Toyota Corolla lol!
What would be the best economical hardwood for the top that will actually last a couple generations? Also any brainstorming ont he flip top portion would be great.
-- Eric - "I'm getting proficient with these hand jobbers. - BigRedKnothead"
---