I was finally able to get the clamps finished up and ready for use. All that is left now is to install the threaded holes they will thread into for clamping.
I did a simple stain and poly on the clamps themselves to match the rest of the wood on the table. I had hoped the layers of wood would be more pronounced on them but oh well they are a tool not a show piece right?
After that was dry I used some Plasti Dip like the ones I was using for inspiration to help provide some grip and also since these will be used on painted aluminum enclosures most of the time it will help prevent marring the finish or the aluminum which is pretty soft.
That was an interesting process. Once dipped the stuff likes to blob off in whatever direction is pointing down do figuring out how to hang these to dry without screwing up the coat was fun. I ended up dipping and then quickly holding them in front of a space heater I have in the garage to "set" the outside layer so I could hang them up over night.
This morning I found a few LARGE drips (rubber stalactites) hanging from them and did my best to trim them with a razor blade without cutting through to the wood. After that exercise in frustration was done I am satisfied with the final result.
Now the new challenge… I need to add the threaded holes for these to screw into during use. I used a variety of enclosure sizes to try and find where the best spots for the holes should be and have found all the "good" spots to be right above the metal portion of the original table. I'll have to think on this one a bit and I'll post updates once I find a solution.
I am beginning to see that my table design is going to wear out it's usefulness very quickly. So one solution may be to scrap that and start over which is kinda bitter sweet. I was awfully proud of my handy work with that. It was my first project and I (believe it or not) spent a lot of time on it. However I am just running into one issue after another based on the design of it and the lack of tracks.
Again.. more updates to come on that.
Here are some pics for today. The last few deal with the positioning conundrum… any ideas on that one would be VERY appreciated!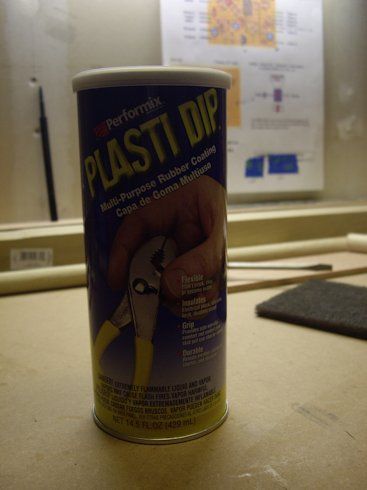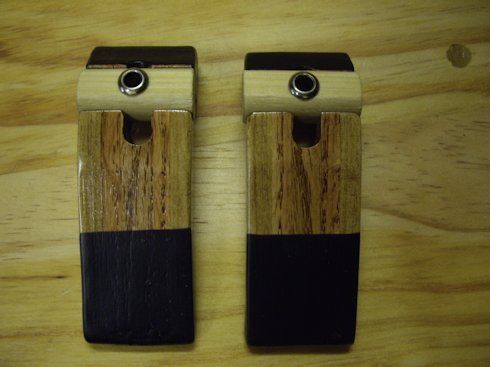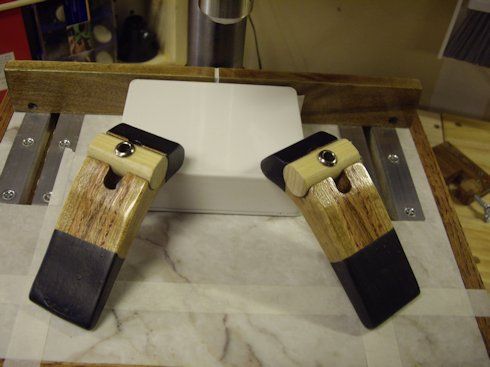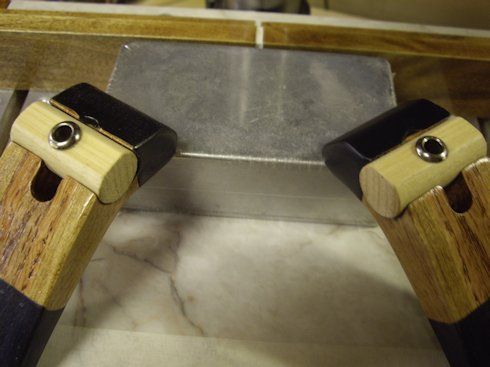 -- Eric - "I'm getting proficient with these hand jobbers. - BigRedKnothead"
---