I got up early today so I could tackle getting these guys cut out and onto the sanding drum for final shaping. I haven't used a scroll saw since I was in middle school (that was back in '89) so there was a bit of a re-learning involved. Also the size of the piece I was cutting didn't help matters much.
The blade I started with I quickly realized was too thin and was twisting almost sideways when trying to cut the material. So I went to change it with a different blade and that's when the old blade basically got it's self wedged inside the piece of wood. Which led to some very tricky surgery with the new blade to extract the other one out of the wood.
That crisis averted the new thicker blade worked a lot better and kept a straight line while cutting but it was still really slow going for the remainder of the cut.
Once they were cut out and the rough shape was determined I set up the large sanding drum on my drill press to do the final shaping. This went a lot smoother than the cutting did. I got them pretty darn close to the same size as it's brother and while they aren't "perfect" they are close enough for the job they are intended to do. Bottom line… I learned a lot and will apply those lessons to my next project.
After that I applied a coat of sanding sealer and once that was dry I did some final hand sanding with 220 then 400 grit. Then applied a second coat of sanding sealer/wood conditioner.
Next is to do some staining and leave it till tomorrow.
Side note.. if any of you readers have ANY suggestions or tips to share I am eager to learn from all of you so please share.
Here are today's progress pics…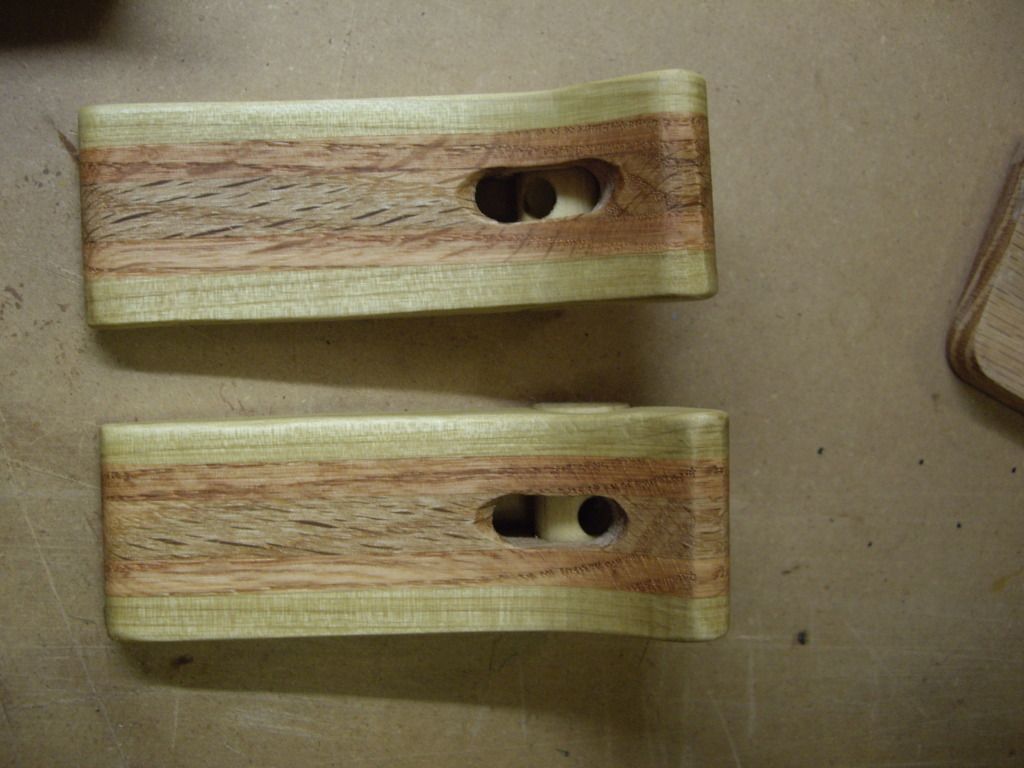 -- Eric - "I'm getting proficient with these hand jobbers. - BigRedKnothead"
---