Picking up where I left off on the last post. I now have a solid block of laminated hard woods and the template laid out on it for 2 hold down clamps.
This morning after leaving them clamped up over night just to make sure I had a good solid glueing done I got to work drilling the holes for the 3/4" dowels to go in.
First before I did that I cut out the 2 slots for the threaded rod to pivot in. I drilled the ends to get the curve and cut the rest out with my new scroll saw. I think that this thickness of wood is pretty much the max that this thing can handle. The top cof the cut looked good but the bottom side was a bit off th eline. I'm thinking it has to do with the plastic insert on the table flexing. I think I'll replace that with an oak insert and see if that helps matters any. This also made me realize I need a Band saw.. DOES IT EVER END?!
Then it was time to drill the dowel holes. This was my first time using a Forstner bit and I have to say it went pretty well. The trick is to just go slow and lift the bit every few seconds to clear out the shavings.
After the 2 holes were drilled I did a test fit and it is spot on! I then set up my sanding drum and sanded a flat spot on the dowel. That's when I had an idea to use a couple of press in bushings from an old toss away set of guitar tuners that are on a neck that is slated for a refret and refinish.
I drilled out the dowels and pressed in the bushings then took a round file to the blocks to allow the bushings to pivot fully. Should do the trick nicely :D
On the to do list for tomorrow before work is to get the 2 cut out and ready for sanding and final shaping. I keep waiting for that "OH Sh*@t" moment to hit but so far everything has gone pretty smooth. I am really enjoying this new addition to my list of hobbies.
So here are todays progress pics..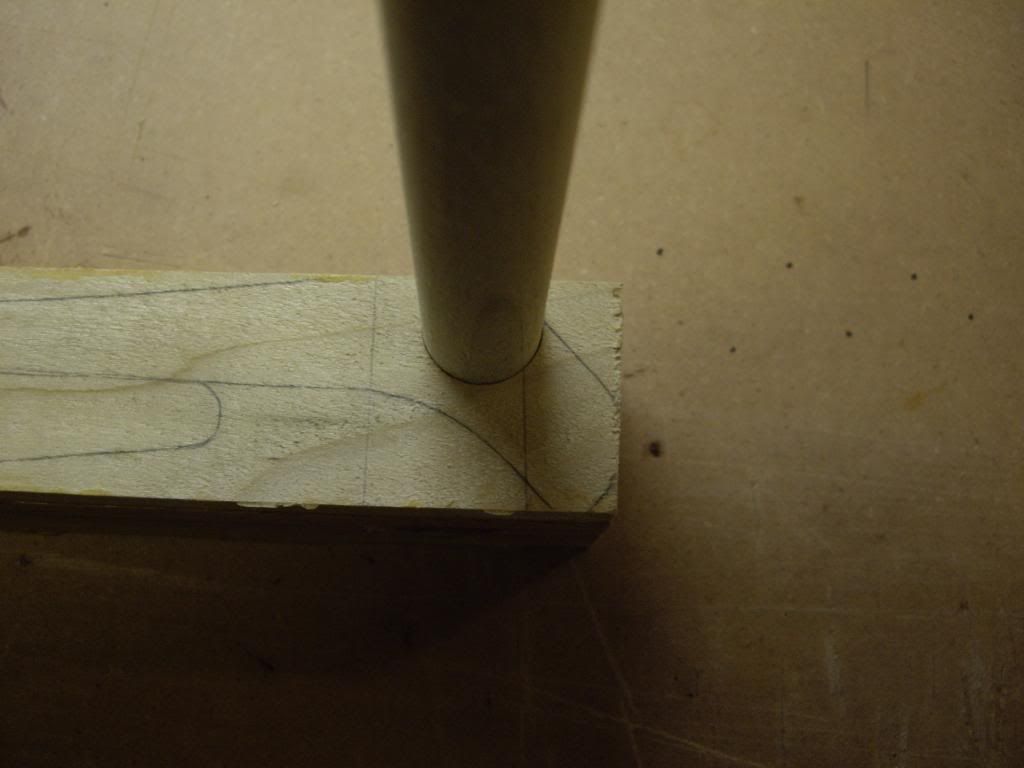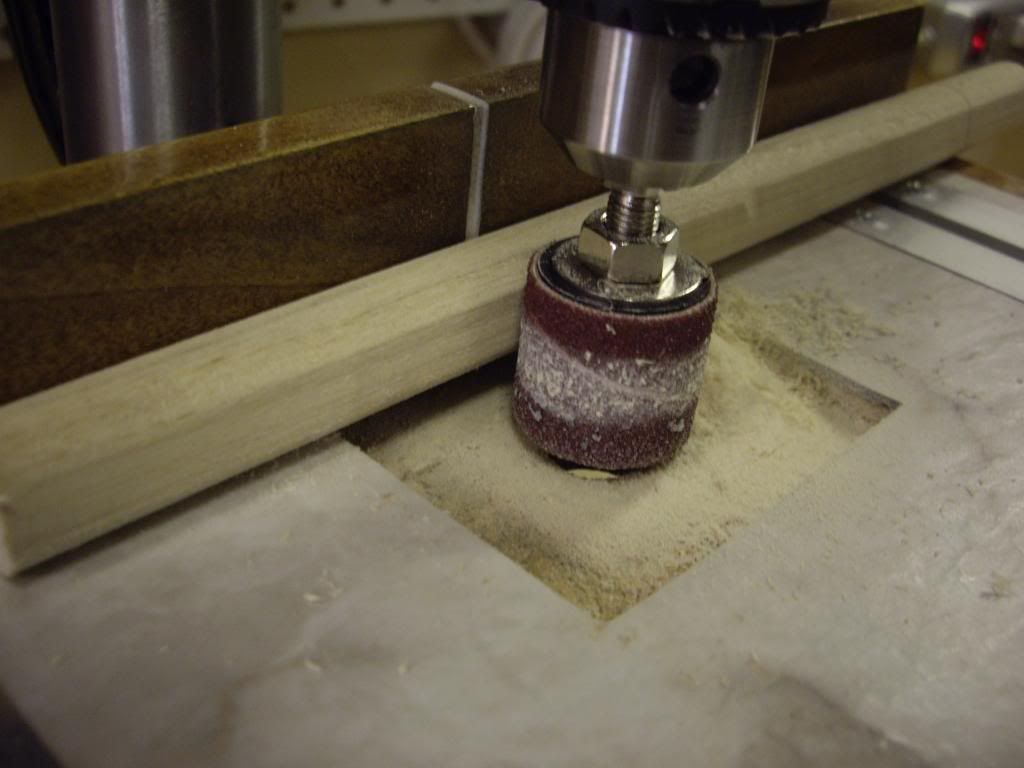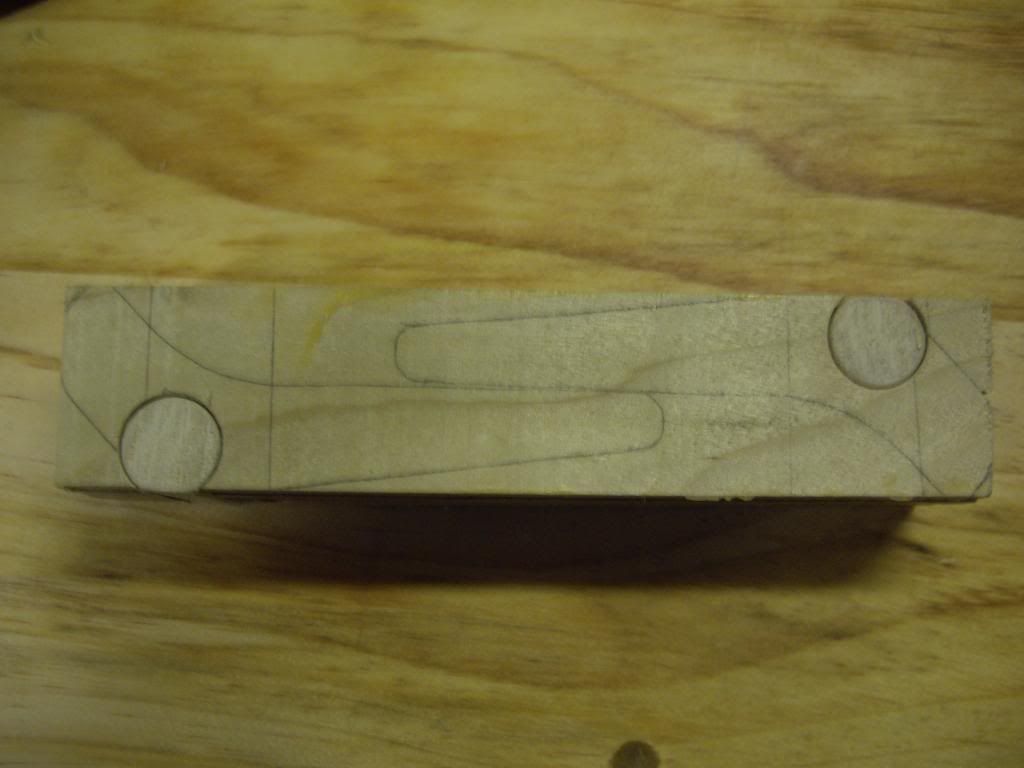 -- Eric - "I'm getting proficient with these hand jobbers. - BigRedKnothead"
---