Here you see my four station desk inside the medical clinic, where it now reduced.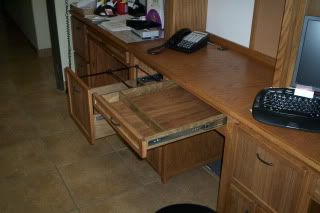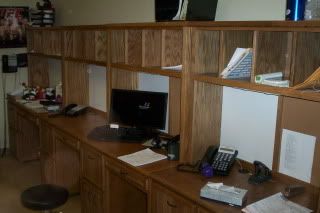 I used Minwax special Walnut stain before a beautiful lacquer finish was applied by my friend and teacher, Mr. Lehman. Thanks to Mr. Lehman I was able to supply my client a set of desks with a first rate durable finish.
-- Aaron - central California "If you haven't got the time to do it right, when will you find the time to do it over?"
---