Here you see some of the trays with the drawer fronts completed.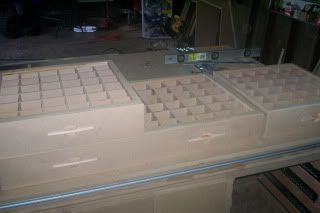 This picture is a close up of the drawer fronts with custom wood pulls. Not sure what to call this style pull but it worked great for this application. I needed to make them low profile in order to clear the cabinet doors that they reside behind.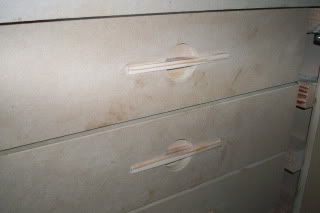 More pictures of the parts trays.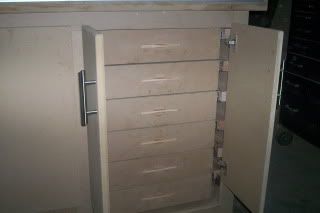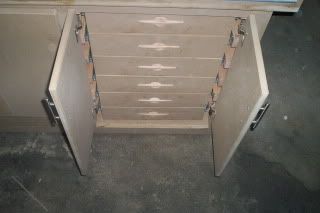 On the left side of the front of the Table saw island, I had two pull out trays behind cabinet doors. These trays now have drawer fronts to match the parts trays.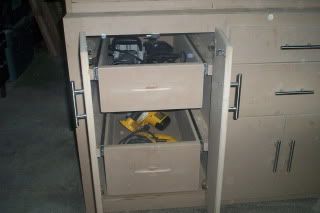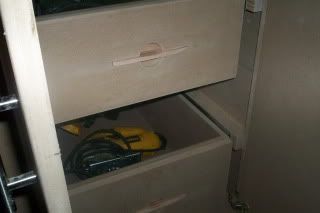 -- Aaron - central California "If you haven't got the time to do it right, when will you find the time to do it over?"
---