I am really happy with the way things have come together on my latest project, The table saw island.
Today I got the torsion box structure in place.
After taking these pictures I cut the top of the torsion box, but it needs to be trimmed some more to fit right. I made an attempt to cut it out and put it in place but ran out of time for tonight, left there at 8:45 and it's a 45min drive home.
In one of the pictures you will see what I came up with for the dust collection to the saw.
If I can talk my friend into a small cyclone dust collector, this dust port should work well.
I now need to finish the top, cut the miter slot in the top, than start on all the doors and drawers.
The 28" slides and euro hinges are in so I now have all the hardware we need.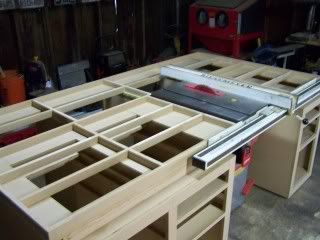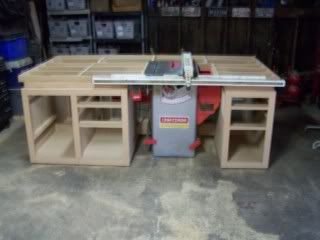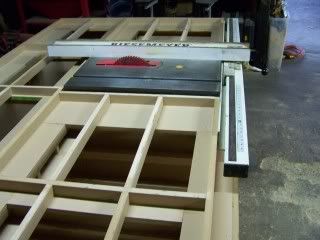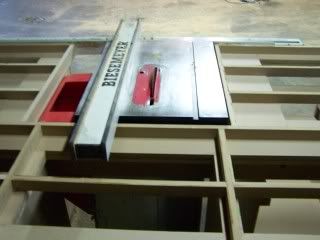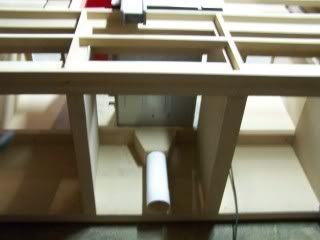 -- Aaron - central California "If you haven't got the time to do it right, when will you find the time to do it over?"
---