Here is part two of my attempt at installing a new shop door. I again bought a cheap door and I am doing my best to reinforce the door and jamb from possibly being kicked in. I know this isn't the most professional job, but I should only have about $150.00 into this project. The new door looks twice as good and is much more secure.
In order to reinforce the jamb I first upgraded the strike plate which I showed in blog part 1. http://lumberjocks.com/559dustdesigns/blog/14664
Today I fabricated a steel plate which is mortised into the wall studs and a half an inch of the doors frame. This plate is some left over scrap its about an eighth of an inch thick. Below are some pictures of the door hung and installed. Tomorrow, I am going to town to pick up the door reinforcement plate. I had to order this part to get a nickle finish and not shiny brass. The strike plate is brass but I didn't want to wait to order that.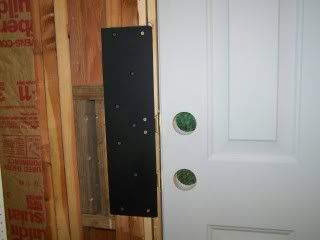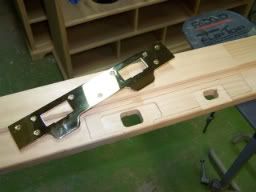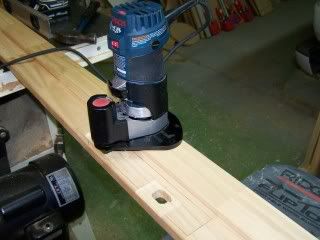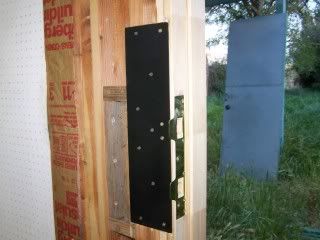 -- Aaron - central California "If you haven't got the time to do it right, when will you find the time to do it over?"
---